Tania Gaylor Photography | Adelaide Portrait Photographer
BUSINESS: Tania Gaylor Photography

LOCATION: Adelaide, South Australia

PHONE: 0408 885 571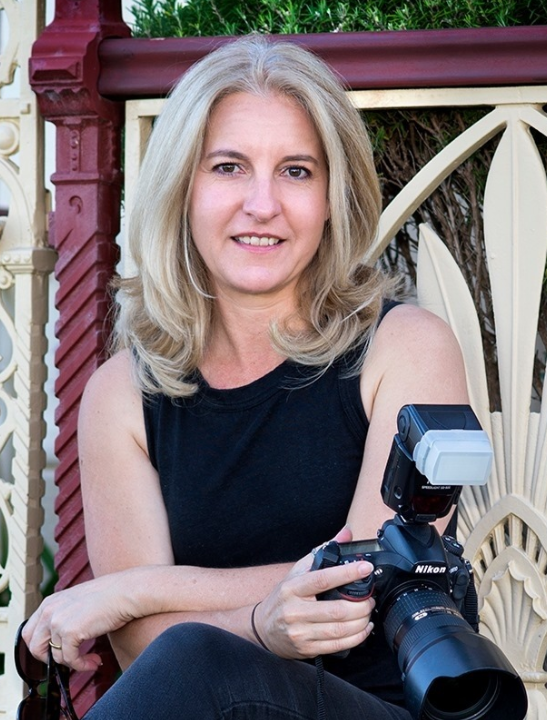 To be discussed and quoted during the first meeting

1. What life experience made you become a Photographer?
I grew up fascinated with photography by watching my family's "slide nights"… but it was the stories behind each photo, and the feelings they evoked, that most intrigued me.
As a child, I could feel the warm embrace of my parents as they talked about each photograph. My siblings and I listened with intent and watched ourselves projected big and proud on the wall…it was like a big warm hug embracing us as we watched and listened.
From the age of 12, I knew I was going to be a photographer and tell stories through photographs. My passion became my profession 35 years ago. And for more than 15 years I have specialised in telling stories of families through the beautiful portraits I create.
Although the images I create won't be projected like when I was a child and only seen on occasions, yours will be finished off as a piece of art that you get to enjoy every day of your life as it is displayed proudly in your home.
I help South Australians celebrate their families by capturing artwork that is both visually stunning and true to their essence. It is my purpose to recreate that warm hug (I felt) for you and your children every time you walk past your own beautifully crafted and timeless art-piece hanging in your home.
2. What makes your service unique?
I specialize in Wall Art & Custom Albums and create a beautifully crafted art-piece that is carefully planned, visually stunning and full of emotion. It is art that you can proudly display in your home and it just happens to be of your family.
3. How did you get started & build a client base?
Right at the beginning I was lucky enough to learn from the best, an award-winning master photographer, who taught me everything - not only technically but also how to communicate with people, make them feel comfortable and to understand who they are so I can capture that in their portraits. That is the foundation I built my career on and to this day my clients have been totally thrilled with what I have created for them.
4. Describe your style.
Every portrait I create is different, because you and your family have your own little qualities and quirks. My style of portraiture will reflect your style but my aim is make sure your portrait is one of quality, class and is timeless. The style of your portrait will be designed at the beginning and I will take you by the hand to create a family portrait that you will love.
5. What should I wear to the photoshoot?
This depends on your style. I will advise you during the design consultation on what to wear.
6. Do you have props and accessories or do I have to provide them?
Depends on the style you are wanting to achieve.
7. Where does the session take place? Do you have a studio? Tell me about your studio.
All portraits are taken on-location at one of Adelaide's beautiful beaches, gardens, urban sites or in the comfort of your home. The best location is decided once I understand your style - then we select a location to suit your style.
8.

Can we do a home session even when our home isn't well-lighted?
If you are considering your home for your portrait session, I will assess it's suitability during the design consultation to see if it will work according to what you would love to have.
9.

What happens if the kids don't behave on the day?



Most of the time we have a lot of fun on the day of the portrait session, mainly because we have met each other (and the kids) during the design consultation about a week before. By the portrait session we kind-of know each other a bit and the kids feel comfortable with me, so when we take the photographs, we just have fun. But if for some reason your child is not coming to the party or doesn't feel well on the day, I would recommend re-scheduling to another day so they can join in on the fun too.
10. What happens if we get rained out?
I always assess the weather a day or two before hand and if the weather is not in our favour, I will recommend scheduling to another day.
11. I have a couple of cute photos from Pinterest, can we do those?

If you have any ideas or styles you would love to do for yourself, we will discuss these during the design consultation so I get a great understanding for what you would love to have and I would make recommendations accordingly.
12. What can I do to help ensure that the photo shoot goes smoothly?
Be prepared and have fun! Because we meet for the design consultation about a week before your portrait session, this is where any concerns will be addressed. I will give you the guidance and confidence you need to ensure you arrive at the portrait session totally prepared so all you need to do is enjoy and have fun. You will be confident that I understand what's important to you and you can rest assured I will capture what you love the most (and avoid the bits you don't love so much).
13. What are your packages and inclusives?
Everyone's needs are different and each portrait collection is tailored to what you want...this is all discussed and quoted during the first meeting so there are no surprises at the end.
14. How long before I get my photos?

From start to end, you could be looking at around 4-5 weeks from the initial design consultation to the portrait presentation. Then allow another 3-4 weeks for your artwork to be finished and installed.
15. How far ahead do I need to book?

Allow at least 2-3 weeks before your portrait session date, to allow enough time for the the preparation and planning.
16. Is there anything else you would like to share with us?
It's always good to have the end in mind - if you know what you would love to do with your portraits (how you would like them to be displayed in your home), it makes it so much more fun to plan and design a special piece that you are going to be thrilled with and enjoy for the rest of your life.
17. What's the best way to get in touch?
The best way to get in touch is by phone. This way I can get a good idea on who will be in the photograph and what ideas you may have. Then we can take it from there.