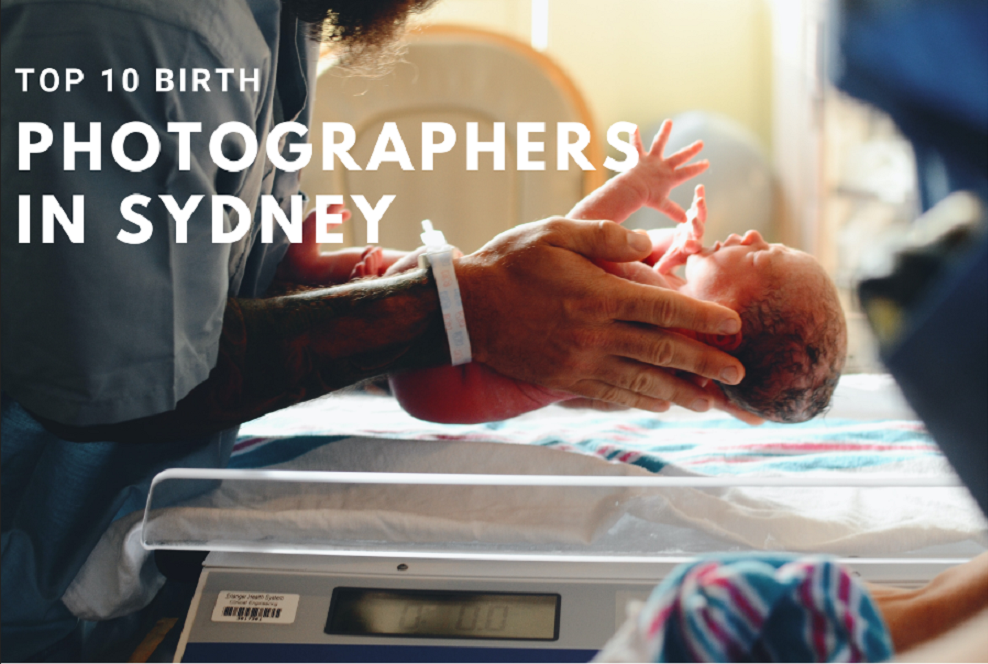 A picture speaks a thousand words, a photographer is here to capture and record important events in lifelike newborn and their milestone. This is especially relevant during maternity when a baby is conceived to arrive into the world after 9 months. With such a big change, life starts to move, ever so fast, as the planning for this little life begins as well.
Baby Wonderland is here to help you find the best birth photographers in Sydney able to have a great photo from maternity up to your newborn's milestone and cake smash.
1. Life and Lens Photography
Address: Sydney. NSW, Australia
Phone: +61 405 172 947
Open Hours: 9am - 4pm
Service Types: Maternity Photography, Birth Photography, Storytelling Documentary Sessions
AVG Reviews from Google: 5/5 out for 6 reviews as of April 19 2021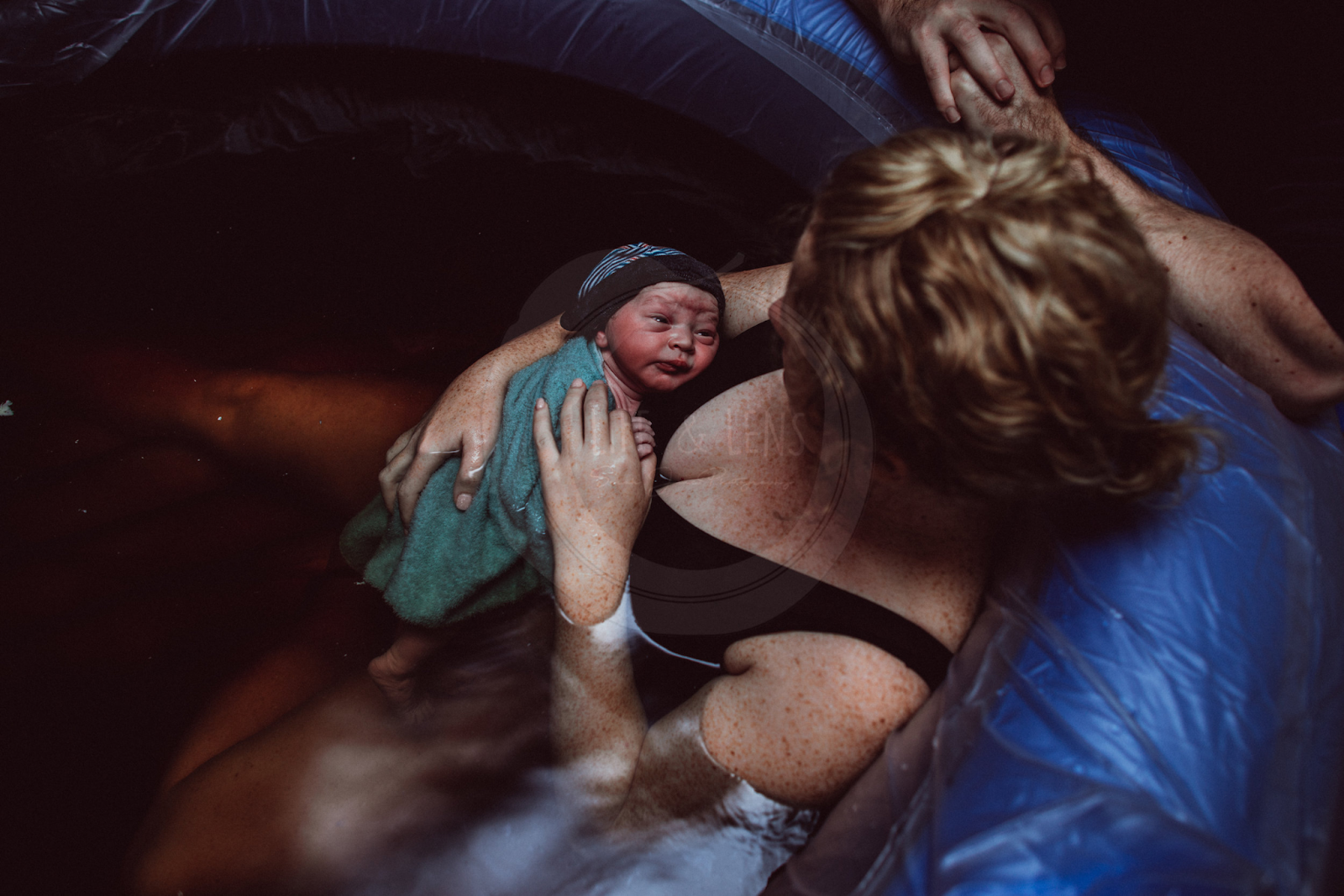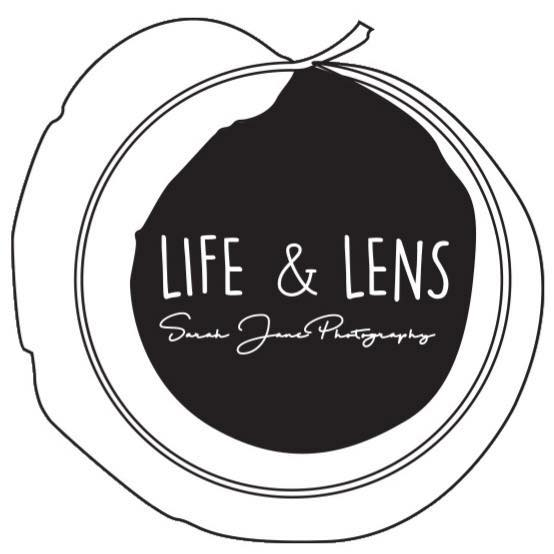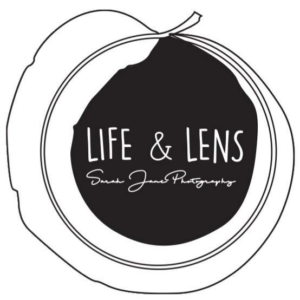 Had a wonderful afternoon with Sarah for maternity photos. She's not only got a beautiful eye and an aptitude for capturing in-between moments, beautiful light and emotion but also a lovely and genuine heart - which is evidenced in the details of her photos. I enjoyed how relaxed the experience was. It didn't feel forced or contrived, and the result was beautiful and natural-looking photos that have captured a special moment in our lives. Couldn't recommend her more.
DESCRIPTION:
Documenting births is my passion, but I have a real soft spot for capturing life's everyday moments. I love to photograph others as I would my own children... candidly and honestly in my documentary sessions.
2. Jerusha Sutton Photography
ADDRESS:Roselands, Sydney, NSW
AVG. GOOGLE REVIEWS: 5/5 OUT OF 19 (AS OF 23 OCTOBER  2020)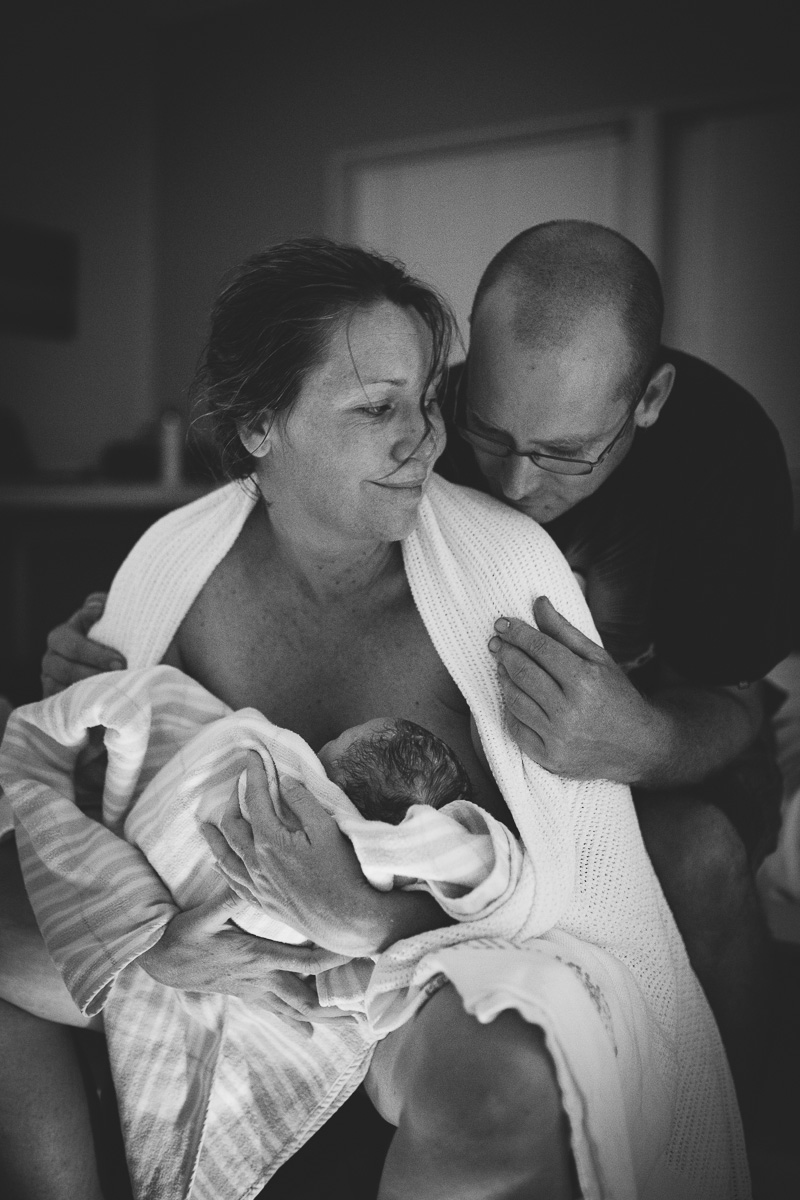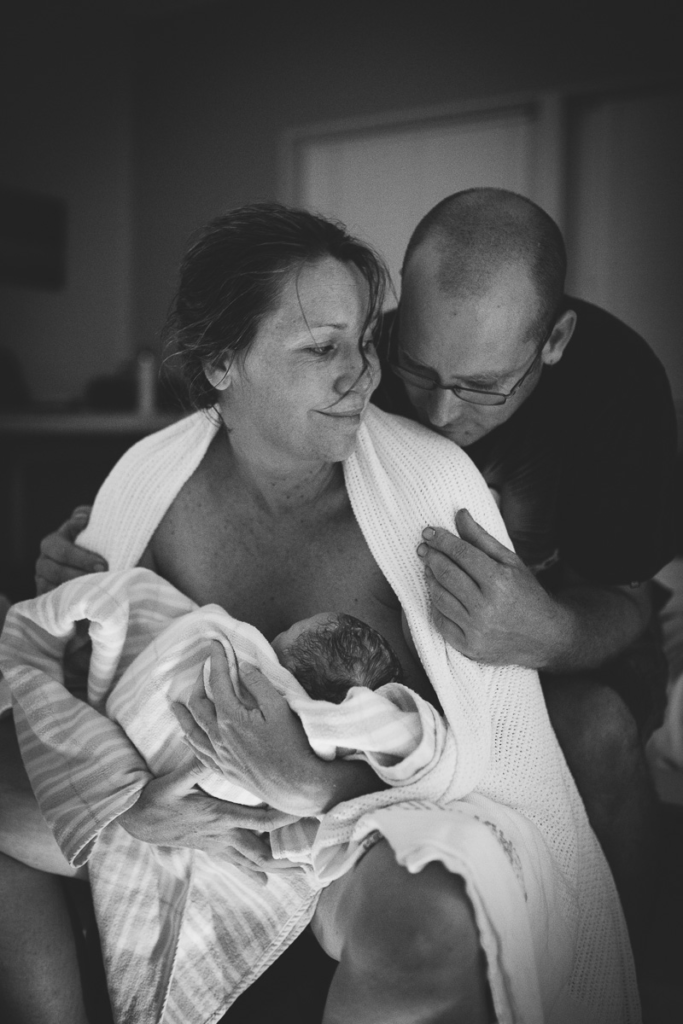 Jerusha is such a beautiful woman, doula and photographer! I had the incredible privilege of having her document our pregnancy, birth and postpartum recently and was totally blown away by how invisible she was when we didn't need her, and present she was when we did. I treasure the pivotal moments and transformative memories she has captured in our family's life.
Description
Hi. I'm Jerusha. A Sydney-based birth and postnatal doula and birth and family photographer. (I'm also an actor, but we can chat about that another time). Sounds like a lot? Yeah, I know. Sometimes it feels like a lot, but mostly it works together like an intricate web, connected and seamless. Relationships are my passion. I support, and document, relationships.
The relationship between a mother and her child, a pregnant woman and her partner, a toddler and their new baby sibling and everything in between. I became a doula in 2006. Childbirth was something I had always been drawn to-I grew up surrounded by healthy attitudes towards birth, so I entered the birthing space with an open heart.
From the first birth I attended, I have always picked up a camera to capture the transition from woman into mother, and a babe on its journey earth-side, such is my fascination and awe of this sacred event. The emotion, the strength, the vulnerability, the purity. Thus, to support, and document. To hold up a mirror to you and show you how strong you are, how delicious your family is, how the fleeting moments are as magical as the big ones.
Address: Sydney NSW, Australia 2031
Phone: +61 403 366 887
Open Hours: Always Open
Service Types: Documentary, Birth, Fresh 48 & Motherhood Photography
AVG Reviews from Google: 5/5 out for 1 review as of April 21 2021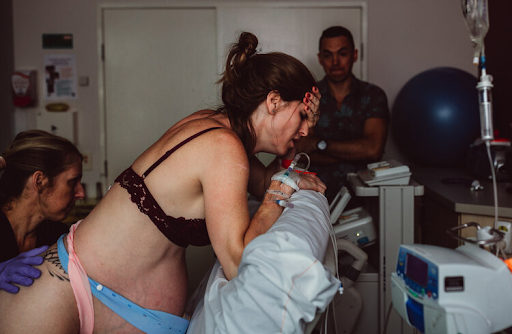 Bec is an amazing photographer. I normally dislike getting my photo taken but Bec's warm, quiet and unobtrusive nature made me forget that I was at a photoshoot. Bec really captured the bond and insurmountable love I share with my daughter, suggesting the beauitful beach environment for our shoot.  Bec brought with her a stunning selection of clothing for us to wear and went above and beyond in ensuring we were comfortable. If you are looking for a professional photographer, do not hesitate in hiring Bec.
Description
Hello! I'm Bec. I am a Sydney based birth and lifestyle photographer.
I LOVE documenting the genuine, raw, beautiful moments in families lives.
I am so grateful to be given the opportunity to capture the joy and love between people. I want to create an emotive, unique and honest story of your family, just as you are right now.
This space is a working progress. I am working on getting some self-portraits done!
Address: Sydney NSW, Australia
Service Types: Birth, Newborn, Maternity & Family Photography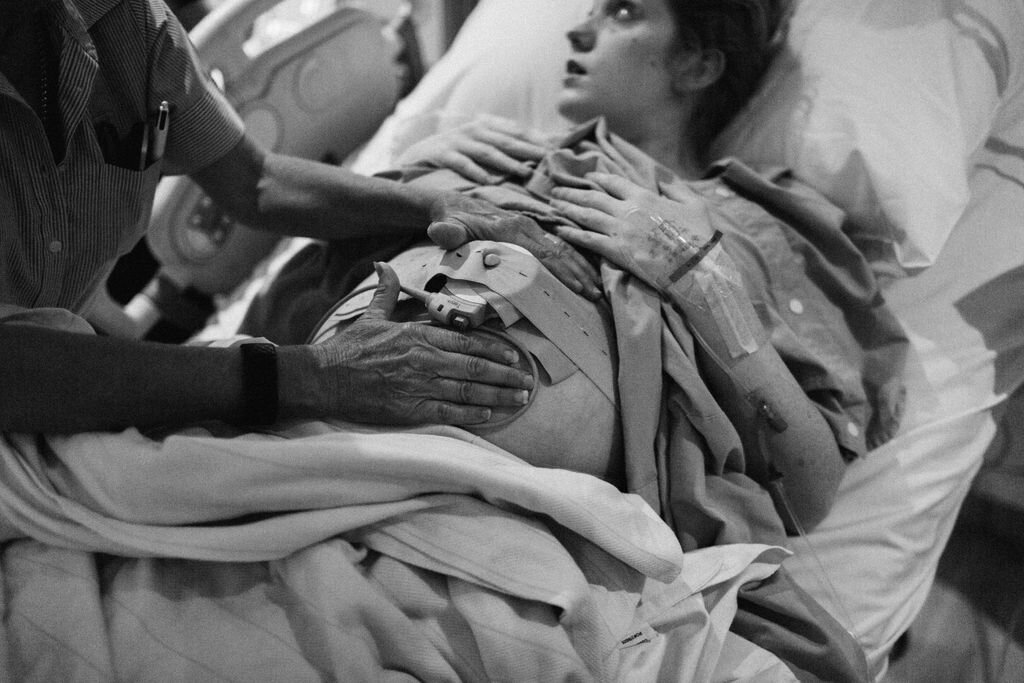 No Google/Facebook reviews.
N/A
DESCRIPTION:
It was late one night on a couch in Sydney, Australia, Bel and River started talking about bucket list moments in their photography journey.
Bel mentioned capturing her sister's birth was one of the greatest highlights. It wasn't long after that River was invited to photograph and document a birth. Riding the high of that emotional experience River and Bel began conversations about starting a birth photography business in order to give couples the stunning capture of their first hellos with their child. This is when The First Hello Project was born.
And so, together Bel and River, and their growing team, have had the privilege of documenting some of the most incredible First Hello moments in birthing suites and homes around the world. They truly love what they get to do, and more than anything, they love to celebrate life. 
"There is nothing quite like seeing a baby being born. It never leaves you. We often walk away feeling so privileged to have witnessed it. We are working in an environment where there is nothing staged or posed - just powerful, raw human emotion. We are constantly watching for the tear on the father's face as he meets his child for the first time, or the overwhelming relief of the mother when she stops labouring. Joy is so evident to everyone in that room. We like to think of ourselves like a 'fly on the wall', capturing humanity's story as it unfolds. 
"We believe photography can unlock the human heart. We as creatives challenge ourselves to be brave enough to step into those intimate spaces that some may shy away from and capture it. The world needs images that will set hearts on fire more than ever."
5. Running Under The Sprinkler
Address: Sydney NSW, Australia
Service Types: Headshots/Corporate Branding, Fashion, Underwater Sessions, Bespoke Portraits Wedding, Birth, Newborn, Maternity & Family Photography
No Google/Facebook Review as of April 21 2021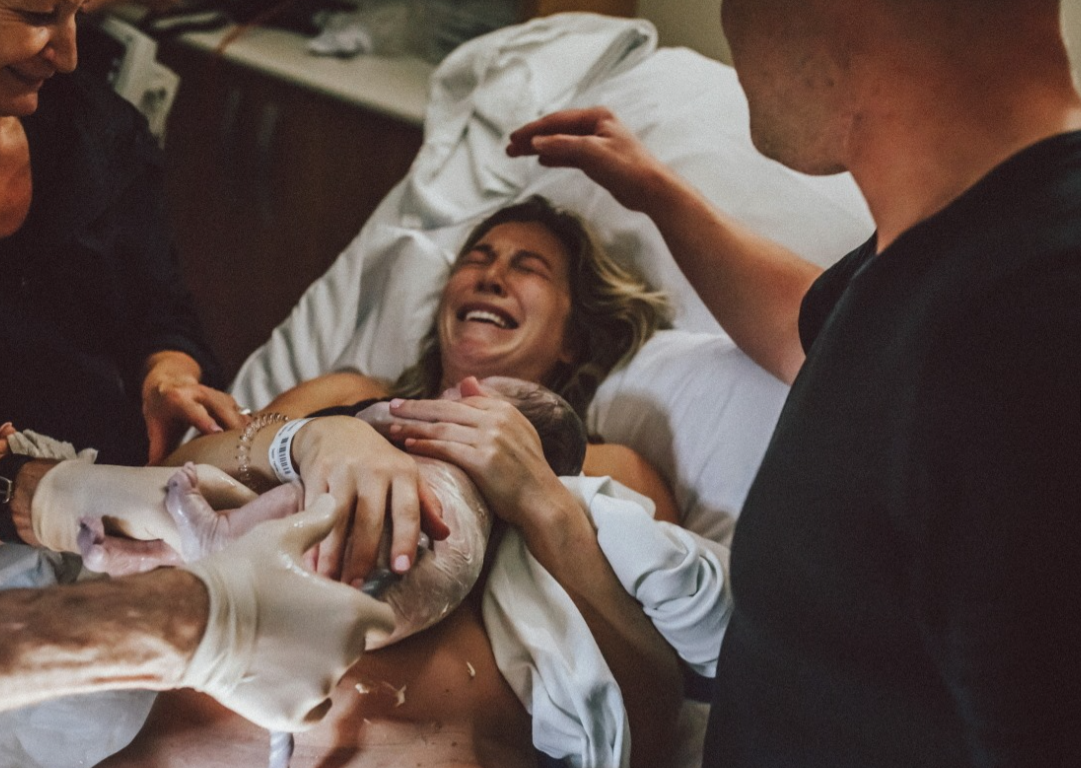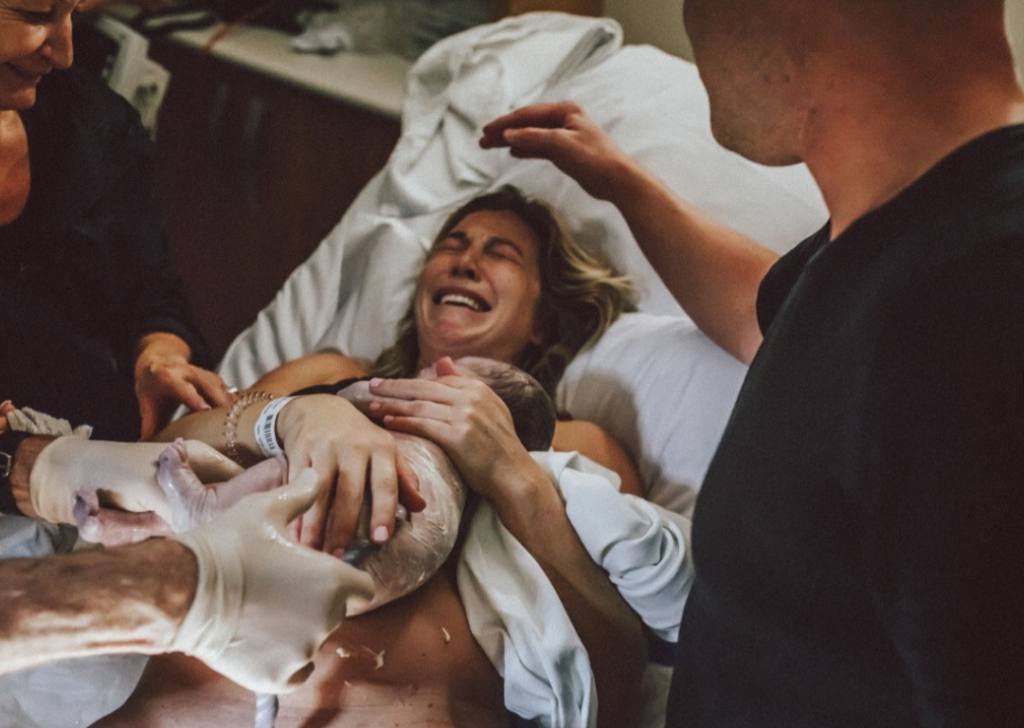 No Google/Facebook reviews.
N/A
DESCRIPTION:
It's the space between the notes that makes the music. Your beautiful chaos, your quiet, your perfect imperfections, your feelings, your stories.
Jacqui is a candid, storytelling photographer with almost 30 years experience in the industry. She can, and does, cover all sorts of photography - documentary, totally candid sessions, as well as styled portraits like underwater, and dance sessions.
Whatever your needs (births, newborns, families, weddings, maternity, fashion...), wherever they are.
Because it makes her smile.
Address: Talara Road Gymea NSW 2229, Australia 
Phone: +61 419 096 031
Service Types: Maternity, Newborn, Family and Birth Photography
AVG Reviews on Google: 5/5 out of 7 reviews (As of May 2021)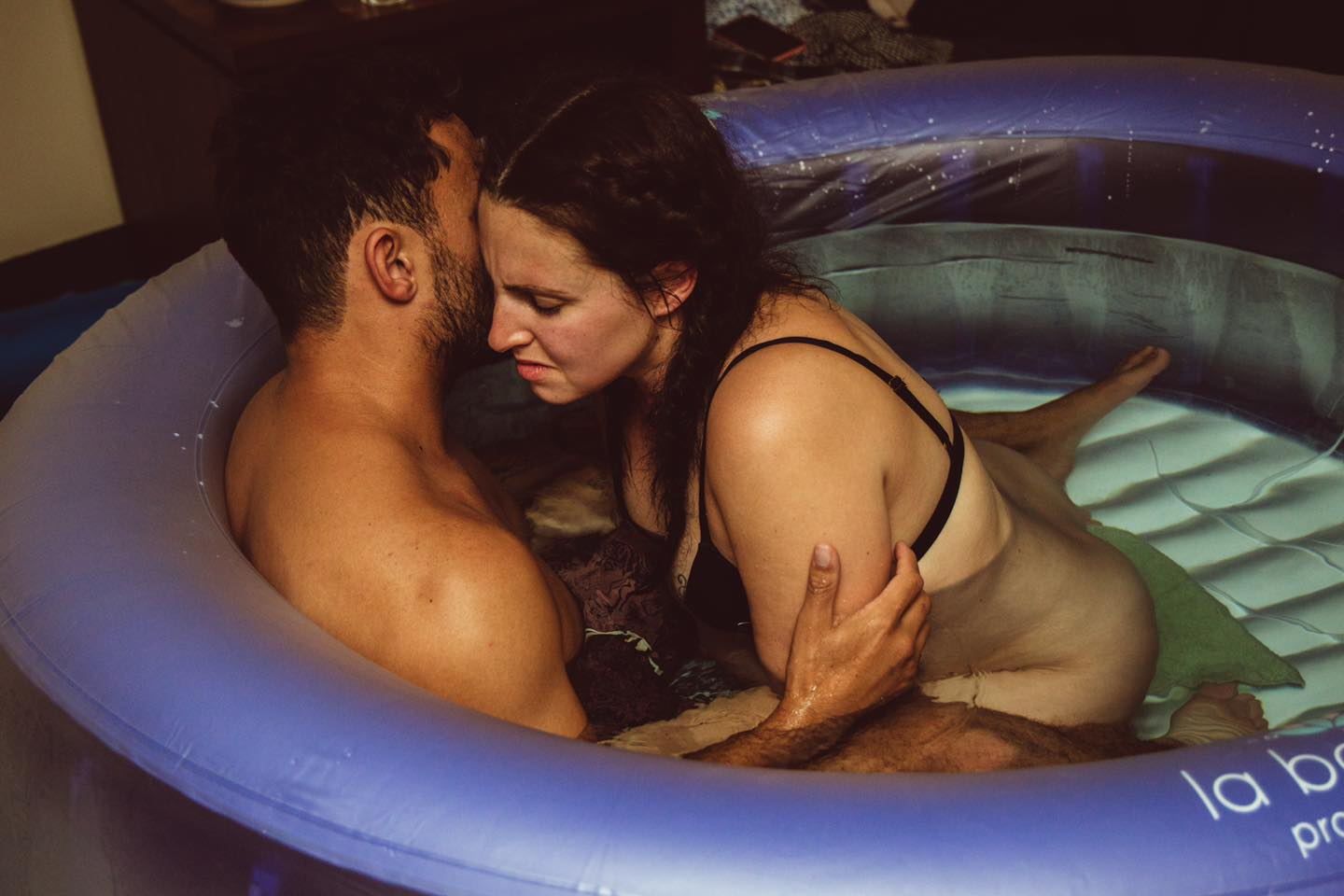 Kendyl took my homebirth and newborn photos. For the birth, she was there without being there, giving my husband and I all the personal space whilst also capturing all the intimate moments. She went above and beyond to help out during the birth, like serve some snacks and drinks! She was so patient and caring during the newborn photoshoot. We absolutely adore all the precious moments she captured of our little family and can't wait to have her again to capture all our future memories.
Description:
I am a Lifestyle Photographer in the Sutherland Shire, Sydney. I specialise in Birth Photography but I love to capture all the precious moments in your life - especially the ones that slip by so fast. We live in a world where busy is a state we can't seem to get away from and time always seems to be running away from us. My aim is to preserve as much of the special people in your life as possible by photographing them as they grow and change. It makes my heart happy to capture a new life entering this world, a mothers love for her children or the pure joy a father brings to his little ones. These moments so quickly become memories and I can make them last a lifetime.
Come on let's capture your story, get in touch, I cant wait to work with you!
7. Kate Randall Photography
Address: Sydney, NSW, Australia
Phone: +61 418 272 721
Service Types: Birth Photography, Empowerment Collection
No Google/Facebook Views as of April 21 2021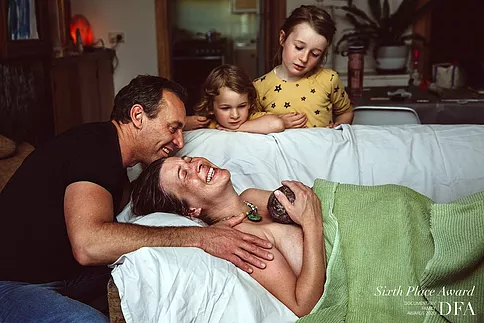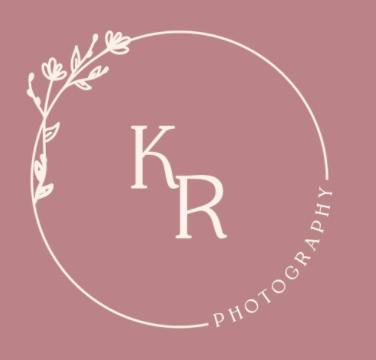 No Google/Facebook Views
N/A
DESCRIPTION:
Holding space for mothers to feel safe in their sacred stories, as they birth the most powerful parts of themselves 💫
AND...Empowering and guiding women to heal themselves and rediscover their sensuality 💋
Address: 21 Aubreen St, Collaroy Plateau NSW 2097, Australia 
Phone: +61 414 599 915
Open Hours: 9am - 5pm
Service Types: Birth Photography, Empowerment Collection
AVG Reviews in Google: 5/5 out of 10 reviews as of April 21 2021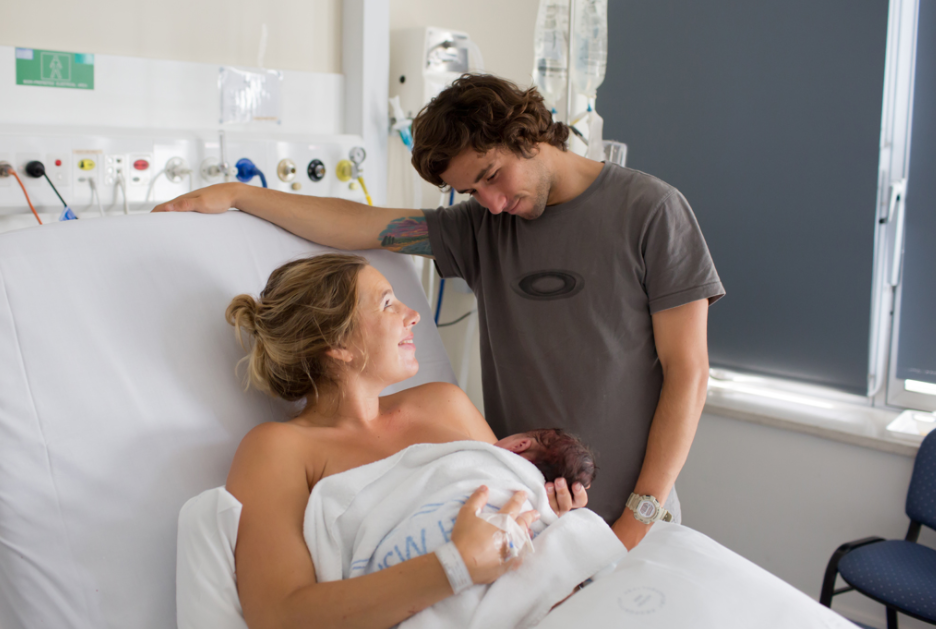 Hollie has shot two newborn sessions for us, two years apart, and the quality of her work has been consistently excellent. Her easy going manner made us feel very comfortable during the sessions and she was happy for us to bring our own props and be as fussy as we liked! She was a mastermind at getting our toddler to pose for photos, too. I highly recommend Hollie & Hen Photography, she is a true professional in an industry with so many amateurs.
DESCRIPTION:
Owning Hen Photography allows me to get my baby fix. Having had four little ones myself I've gained an intimate knowledge of newborns and babies and settling techniques.  I love seeing new parents with their little ones and the overwhelming love they have for this new life. You can rest assured that I know how to handle your baby and create a relaxing, calm and soothing environment. Time is not an issue when you are in the studio for a session, if baby needs to be fed or settled we will take a break to make sure baby is comfortable.
I capture precious moments of your little ones forever.  I use natural light and keep the images simple so you can enjoy seeing your baby in its natural beauty.  There's no stuffing your baby into a pot plant or dressing it up like an insect.
I have fast turn around times for processing images (one to two weeks) as I know that parents can't wait to see the images of their little ones and show them off to their family and friends.  I like to share the images with you in person as I get such a kick out of seeing your face light up when you see the images for the first time.
Address: Manly, New South Wales 2095, Australia
Phone: +61 478 653 463
Open Hours: 9am - 5pm
Service Types: Weddings, Birth. Family Photography
AVG Reviews in Google: 5/5 out of 45 reviews as of April 21 2021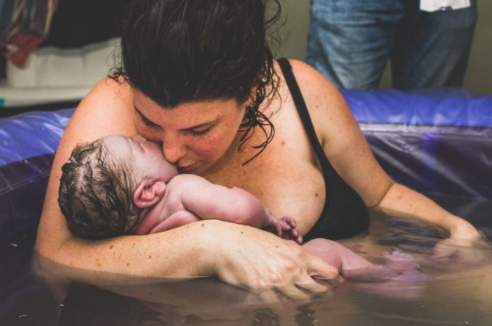 Yasmina you were an absolute dream to work with!
Grant and I could not be any happier with the way you worked with us, our family & friends on our wedding day. You were so relaxed and not intrusive at all, to the point where we didn't notice you at the reception! But all the finer details were captured throughout the day - from the little personalised touches we had on the day, the laughter, the "ugly crying" and everything in between that made our day so incredibly special.
Our photos are stunning and we could not be more in love with them! From the bottom of our hearts, we thank you for being part of our day and for giving us these memories we will cherish forever.
DESCRIPTION:
Hello! I am a Sydney based Wedding photographer (I also offer births!).
There isn't one wedding that I haven't shed a little happy tear at! I absolutely love the emotions of the day - the nerves, the tears of joy, the great big belly laughs - I receive great pleasure in capturing these little moments. The ones you may not have even realised happened and the ones that you don't want to forget.
Please get in touch if you would like your upcoming wedding, anniversary, family, event or anything else in between photographed in an unobtrusive way.
Address: Manly, New South Wales 2095, Australia
Phone: +61 415 683 074
Service Types: Pregnancy, Birth and Family Photography
AVG Reviews in Google: 5/5 out of 2 reviews as of April 21 2021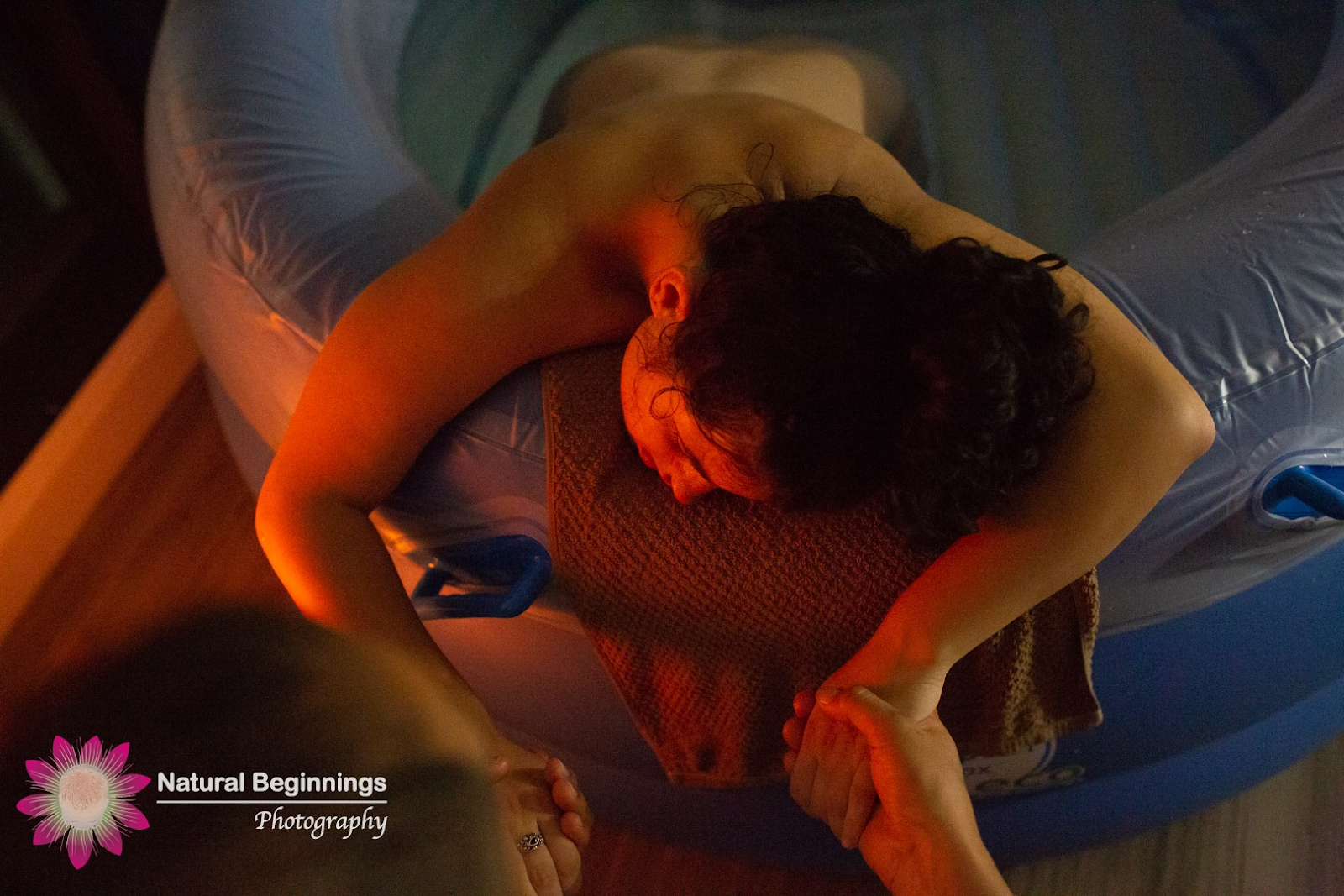 She is a lifesaver. When I've had mastitis, which unfortunately happened many times with my second, she was able to help me with a poke root tincture each time. I am so thankful for her knowledge and help. She is kind and nurturing.
DESCRIPTION:
Hi. I'm Virginia! That's me in the pic on my wedding day nearly 8 years ago. I will never look this good again so don't get too disappointed when you meet me in person!
I have worked in various vocations in my earlier life (pre-kids), such as horticulturist/gardener, bar tender and skateboard coach. And I have traveled the world including to the USA, India, Central and South America. But nothing has given me such fulfillment as working for myself and for women in the natural health and birth field.
I have been a herbalist since 2000, a nutritionist and a doula since 2006, a childbirth educator since 2010, a placenta encapsulator since 2012, and a photographer since 2014.
And in the last 3 years I've taken 7 Spinning Babies® Workshops and an Optimal Maternal Positioning workshop to help create balance and space in the pregnant and labouring mum's body to allow babies to get into a good position for birth. I've also trained to be a Mizan therapist (abdominal massage for fertility and pregnancy), Holistic Pelvic Care practitioner and Birth Healing Specialist.
I love my "work" so much that I spend most of my life engaging in the art of hanging out with women in a professional capacity, reading and researching about health and birth, or upskilling in new courses to offer women a more holistic approach to their bodies and babies. I am a hopeless Facebook addict, I am often the only woman on a skateboard at the skate park, and I like to garden, or bang my head to Tool, my favourite band.
My husband Dan and I have 2 healthy boys who are 11 and 9yo, both conceived after undertaking a natural preconception health programme, and I enjoyed very healthy pregnancies, and gave birth to them both naturally at home. Jetsun and Keanu continue to inspire me to help other couples enjoy the same benefits that a good natural health programme has given to our family!
I have been an active volunteer with Homebirth NSW [HBNSW] since soon after giving birth to Jetsun in 2009, having various roles within the organisation, and I was recently awarded a Lifetime Membership for my service.
I have been the presenter for Beer & Bubs in Sydney since 2010. Beer and Bubs is a one-night workshop at the pub where dads-to-be can learn how to support their partner through the birth of their baby. It is held in Erskineville on the second Monday of every month, and a session is included in my doula package for my doula client partners.
You see your world begin to spin around this child.  And you want everyone to see.  You love the comments pouring in, you love the likes and the hearts.  I know you do so contact us today to visit our studios! I encourage you, if you are expecting, give your baby and yourself the gift of this experience and images that will last a long time. Book your photo session ahead in one of these photographers by visiting their websites!