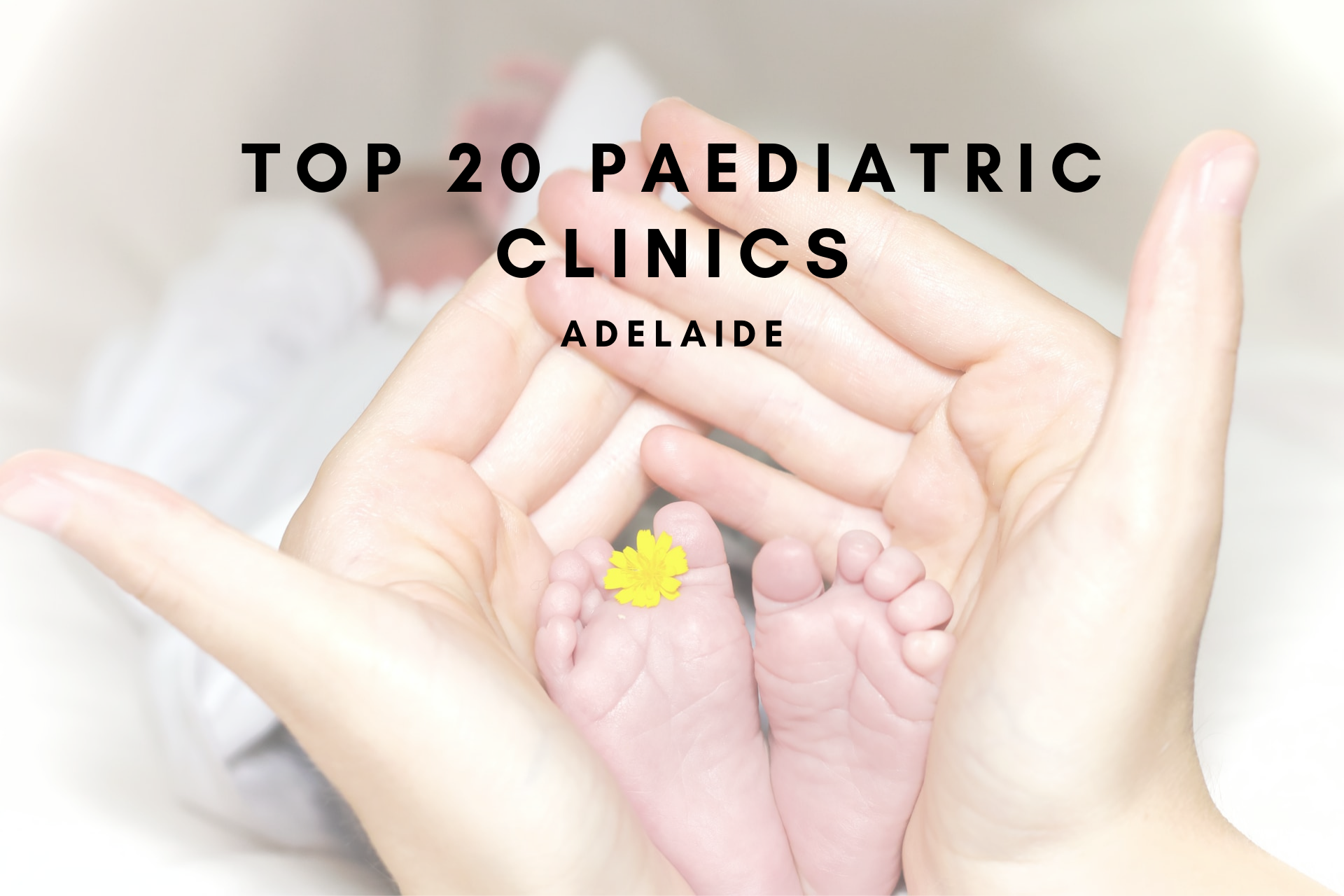 The health of your loved ones is as much as important as your own. It is important that you would know where to run whenever you need medical assistance, especially for your kids. Having an idea where these paediatric clinics are located will not only put your mind at ease but also secure. Always keep your family healthy and happy.
Baby Wonderland is here to help you find the best Paediatric Clinics that will cater to your medical needs. Discover who is located near you!
ADDRESS: 3MP3+7P Kensington Park, South Australia, Australia
PHONE: +61871236176
OPEN HOURS: 9am–5pm
SERVICE TYPES: Allergy / Immunology, Developmental Educator
AVG. GOOGLE REVIEWS: 2.6/5 of 7 (As of June 2021)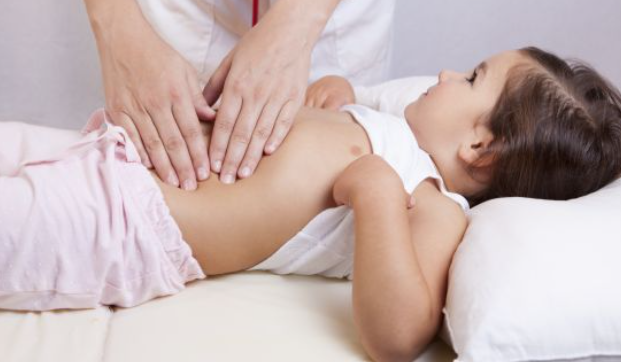 Great service, friendly reception. Used psychology and physio and cannot fault their services, knowledge or friendly nature. I definitely would recommend.
DESCRIPTION:
Adelaide Paediatrics is a friendly and caring team of paediatric practitioners working together in the same practice. Our team are committed to the complete care of your child and offer assessment, support and therapy for children with medical or developmental needs. Parenthood is an amazing journey full of joy and challenges; it can be unsettling if you are worried about your child. It is reassuring to know that should a need arise, Adelaide Paediatrics is here to guide you right from birth and the first crucial years of your child's growth and development, through to the school years, and every step of the way to the age of 18. Children are not just small adults. Their bodies are growing and they have unique medical needs which they cannot always express. Younger children especially can struggle to be patient and compliant in a consult. Paediatric specialists know how to examine and treat babies, children and adolescents in a way that makes them relaxed and cooperative. This wonderful care is provided from our convenient locations around Adelaide including Wayville, Kensington Park, North Adelaide, Golden Grove and Mount Barker.
ADDRESS: 280 Melbourne St, North Adelaide SA 5006, Australia

PHONE: +61870020140
SERVICE TYPES: Paediatric

AVG. GOOGLE REVIEWS: 5/5 of 3 As of June 2021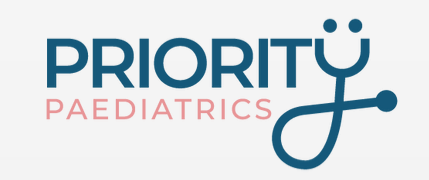 DESCRIPTION:
Priority Paediatrics is a group of private Paediatric Emergency Physicians and General Paediatricians working together to deliver the highest level of care as quickly as possible, to the children of Adelaide and South Australia, .
We understand that there are occasions when an urgent appointment with a paediatric doctor is required and it may not be necessary to attend the Emergency Department. At Priority Paediatrics we make that happen by providing a rapid turn around so that the referring GPs questions can be answered promptly and the parents can be put at ease as well. At Priority Paediatrics our Paediatric Emergency Specialists and General Paediatricians aim to ease the waiting times at public Emergency Departments by offering urgent appointments to families who would like to be seen privately. We offer fast and accessible appointments with a paediatrician for non-critical issues, via our Rapid Access Team by doctors who also work at the Women's and Children's Hospital in Adelaide. For urgent matters, in-clinic appointments ​with our Rapid Access Team are available within 7 days, and Telehealth within 1-2 days, often less.
3. Paediatrics At Burnside
ADDRESS: 120 Kensington Rd, Toorak Gardens SA 5065, Australia
PHONE: +61 8 8332 3778

OPEN HOURS: 8:30am–5:30pm
SERVICE TYPES: Child Healthcare
AVG. FACEBOOK REVIEWS: 4/5 of 4 reviews As of June 2021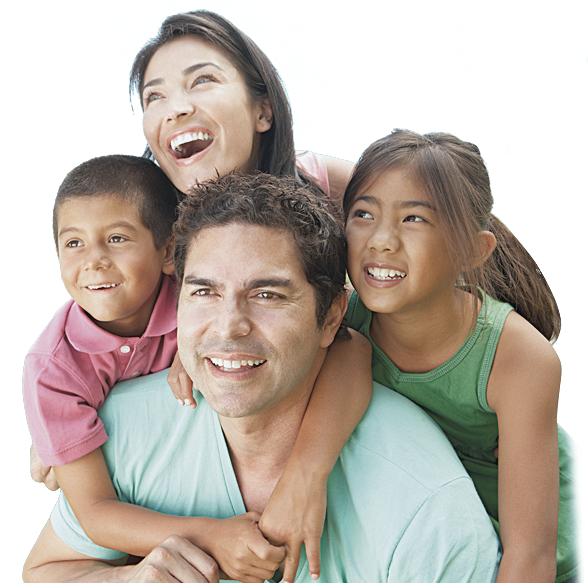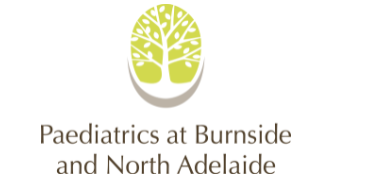 We've been seeing Dr Kent since our preemie baby's birth 18months ago. She is knowledgeable, super nice and always thorough. We've never felt rushed or dismissed with any concern. She always listens carefully and if needed, readily refers to other specialists. Yes, sadly the wait is long because they are booked out a lot but I'm really hoping to have her as our 2nd baby's paediatrician too. Highly recommended.
DESCRIPTION:
Paediatrics at Burnside aims to support and foster your relationship and your child's relationship with your doctor or allied health professional. We help you and your provider with administration and day-to-day practice management tasks, and provide a comfortable and friendly environment for you and your family.
Our doctors and allied health team frequently collaborate and share knowledge, insight and experience in relation to the care of children and some patients share providers. Some families choose to make us their 'one-stop-shop' whilst others seek some of their care elsewhere with our support. This collaboration also helps our team continuously develop their skills.
ADDRESS: 50 Mawson Lakes Blvd, Mawson Lakes SA 5095, Australia
PHONE: +61 8 8359 6266
SERVICE TYPES: General Paediatrician


DESCRIPTION:
Dr Ingrid Horner is a specialist General Paediatrician who gained her Fellowship of the Royal Australasian College of Physicians in 2015. She has experience in a broad range of medical issues affecting children and adolescents.
5. Adelaide Children's Dentistry
ADDRESS: 165 Unley Rd, Unley SA 5061, Australia

PHONE: +61 8 8271 9597

OPEN HOURS: 8:30am–5pm
SERVICE TYPES:
Specialist Dental Care
General Dental Care
Emergency Dental Care
Happy Gas
General Anaesthesia
Children with Special Needs
AVG. GOOGLE REVIEWS: 4.5/5 of 2 reviews As of June 2021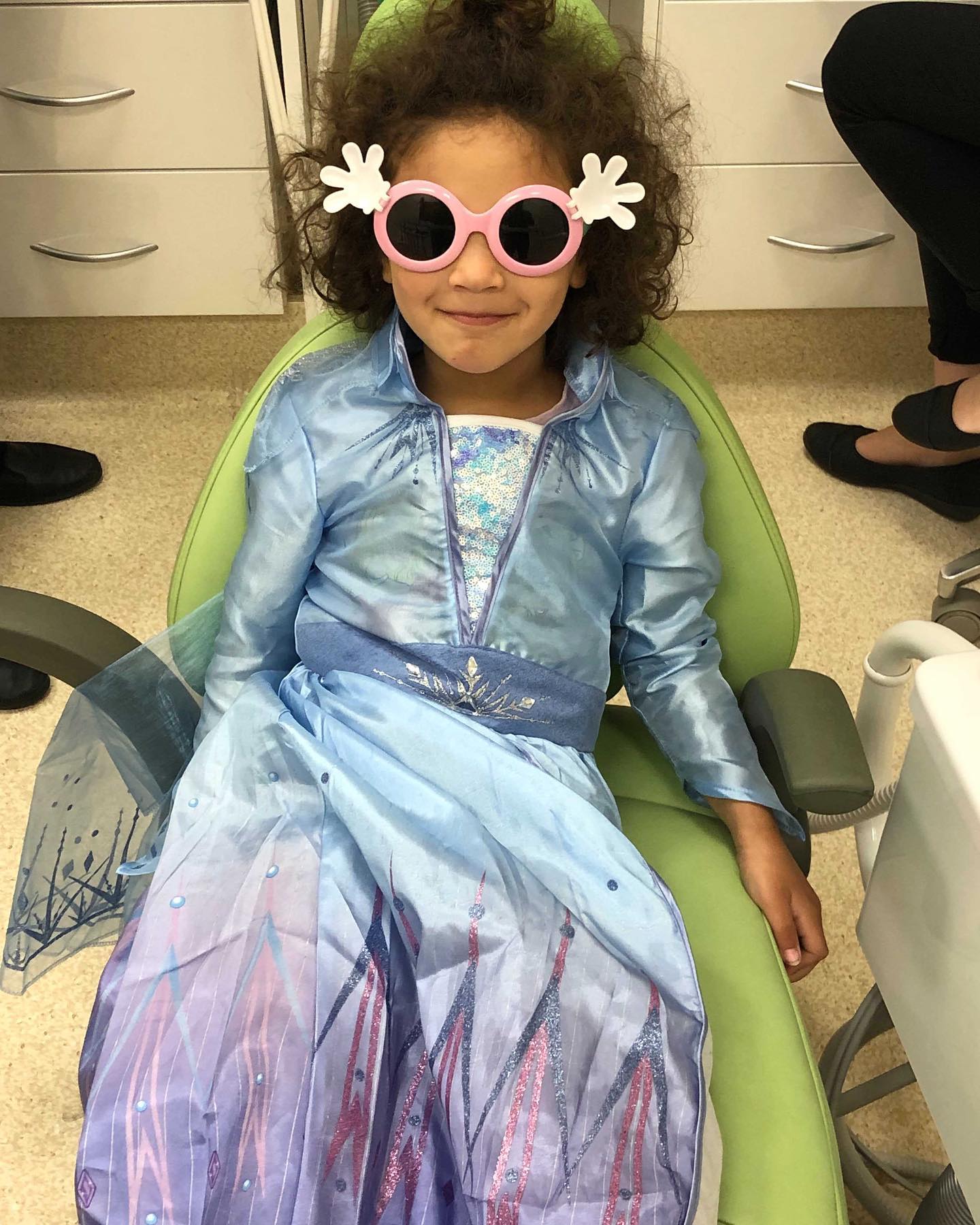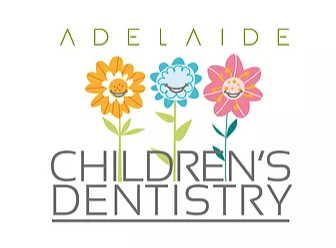 Fantastic premises and facilities. Wendy and her team are highly knowledgeable and sorted a out a dental emergency for our daughter with no drama. Just wish they treated adults too.
DESCRIPTION:
At Adelaide Children's Dentistry, we are passionate about providing high quality, comprehensive dental care to your child from infancy to teenage years.
Pleasant visits to the dentist promote the establishment of trust and confidence in your child that will last a lifetime. Our vision is to help all children feel good about visiting the dentist and teach them how to care for their teeth. We offer dental care in a friendly and welcoming environment, where not only the child feels relaxed but the parents do too.
ADDRESS: 59/61 Grange Rd, Welland SA 5004, Australia
PHONE: +61 8 8100 8200
OPEN HOURS: 8:30am–5pm
SERVICE TYPES: Hearing Services, Vision Services, Sensory Services
AVG. GOOGLE REVIEWS: 5/5 of 1 (As of June 2021)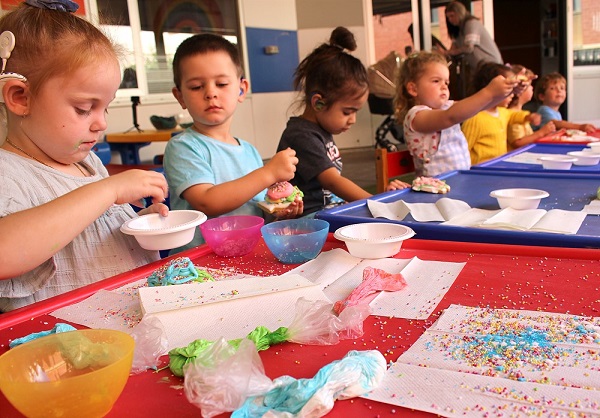 "What a wonderful bunch of people."
DESCRIPTION:
Firstly, our team specialises in a can-do attitude.
Secondly, we specialise in hearing, vision and sensory services, focusing on;
Working alongside families and caregivers to maximise the development of their child in the early years, focusing on communication, play, physical development, social and independence skills- including sleep, toileting, and feeding.
Develop social and life skills, communication, gross motor, attention and concentration, cognition, independent living skills, and transition support to school, tertiary education and employment.
With over 145 years of experience supporting children who are blind, deaf, hard of hearing, have low vision or are facing sensory challenges, we are South Australia's most knowledgeable and trusted helping hand for eyes and ears.
ADDRESS: 506 Goodwood Rd, Daw Park SA 5041, Australia
PHONE:  +61 8 8276 8668
SERVICE TYPES: 
General Paediatrics

Paediatric Surgery And Urology

Gastroenterology Including Endoscopies And Colonoscopies

Orthopaedic Surgery

Paediatric Respiratory Medicine/Asthma

Bladder/Bowel Dysfunction And Enuresis Clinic

Paediatric Sleep Medicine

Feeding Assessments

Speech Pathology

Dietetics
AVG. GOOGLE REVIEWS: 5/5 of 1 review (As of June 2021)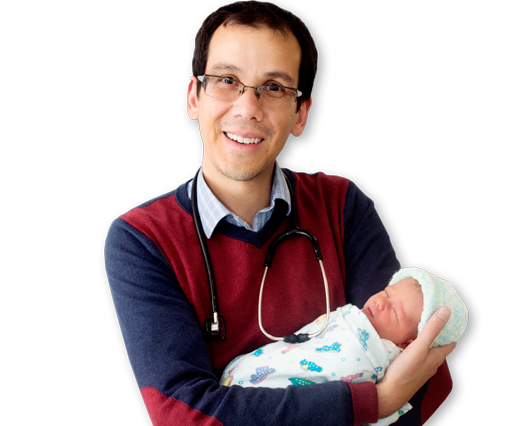 DESCRIPTION:
Southside Kids is a new paediatric multi-speciality service designed to provide timely and convenient access to paediatric specialties to children in the Southern Regions of Adelaide.
Our warm and welcoming approach is matched only by high quality. We are here to care for the development of the entire child rather than just treat an illness. Southside Kids' practitioners and support staff collectively offer the complete child-centred and family-focused management of paediatric disorders, appreciating that as children move through the 'growing up' stages, their needs are as diverse and unique as they are.
ADDRESS: Adelaide, Australia
PHONE: 0450 530 026
SERVICE TYPES:  Parenting, Child Health And Wellbeing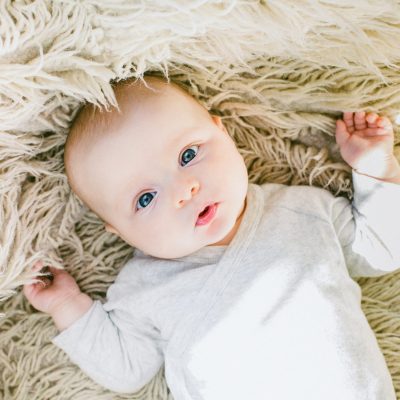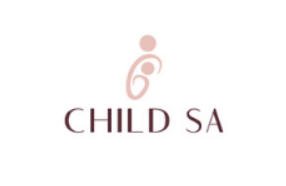 DESCRIPTION:
CHILD SA seeks to provide specialist behaviour support and education for families, educators and organisations in order to foster a deep understanding of the social and emotional development. We use a brain based learning approach promoting holistic health and well-being for babies and children in the early years.
Our goal is to help more people to understand, recognise and respond to babies and children's individual social and emotional needs. We promote the power of relationships, connection and empathy when caring for and educating young children in the critical early years of development.
ADDRESS: 254 Waymouth St, Adelaide SA 5000, Australia
PHONE: +61 8 8410 4522
OPEN HOURS: 8am–5pm
SERVICE TYPES: Assessment, Therapy, Consultations, Professional Development
AVG. GOOGLE REVIEWS: 5/5 of 8 As of June 2021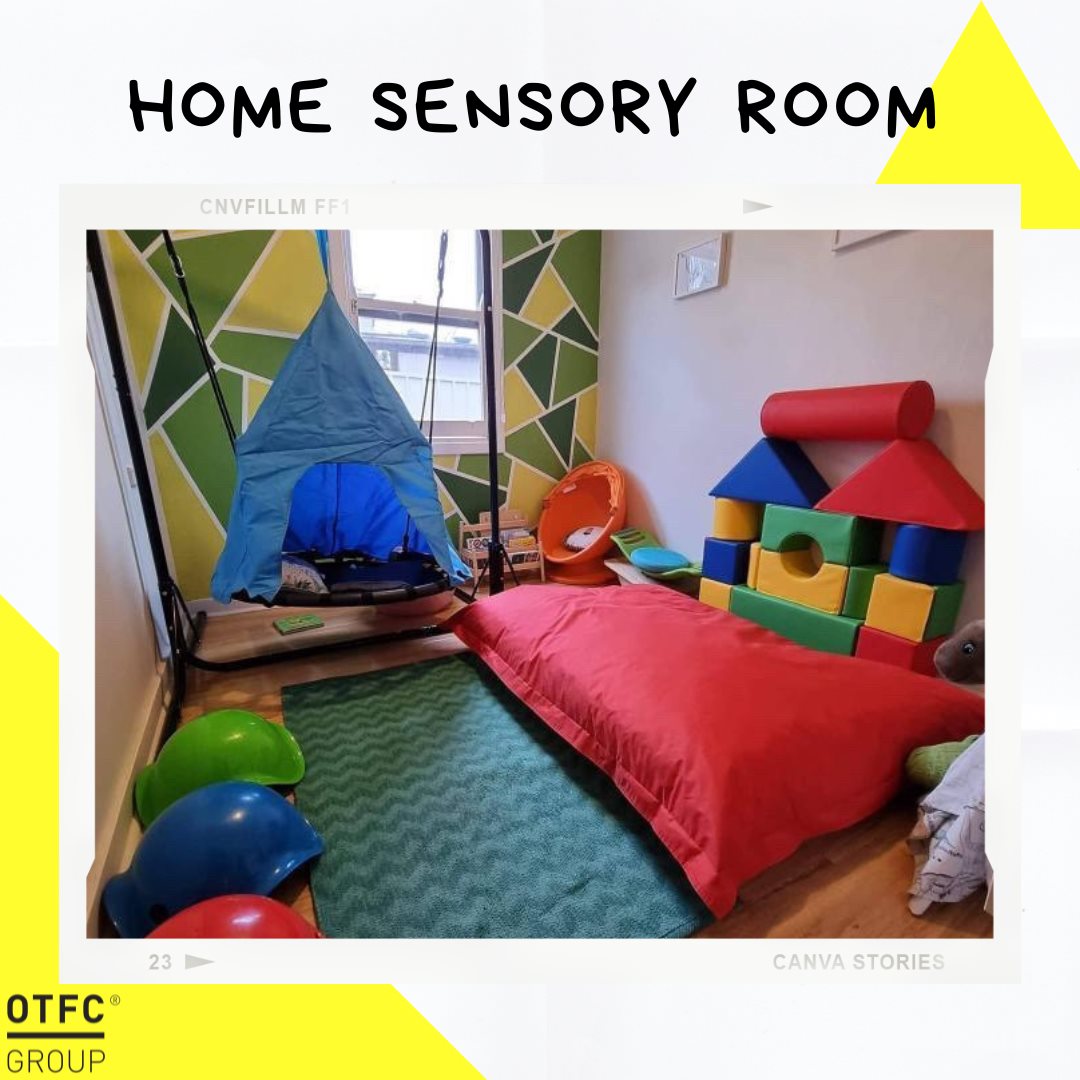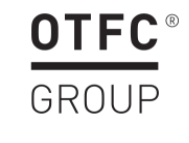 Been attending the clinic for two years now with both children and very happy with the services. We have seen Simon and Eleanor so far and they have helped the kids tremendously. Thankyou!!
DESCRIPTION:
Occupational Therapy enables children to participate in activities they find meaningful. It is a client-centred health profession involving ongoing assessments to understand what activities a child can do or wants to do and any limitations they may face. Occupational Therapy helps parents/ carers achieve the goals they want to see their child achieve and also to offer advice and techniques about how they can do day to day things easily and safely.
Occupational Therapists are trained to help people of all ages to better perform everyday activities (or occupations) that they need to, want to or are expected to perform. For children, this means playing, learning and being a part of a family and friendships.
Occupational Therapists often form part of a team including doctors, psychologists, speech pathologists, teachers, parents and in many cases, children themselves. Their objectives are to find out the best possible way to improve skills, find other ways of doing tasks and using other tools to make performing activities easier.
10. Adelaide Paediatric Dentistry
ADDRESS: 254 Waymouth St, Adelaide SA 5000, Australia
PHONE: +61 8 8410 4522
OPEN HOURS: 8am–5pm
SERVICE TYPES: Paediatric Dentistry
AVG. GOOGLE REVIEWS: 5/5 of 3 reviews (As of June 2021)
Dr Sam Gue is fantastic with children. His patience helps with little children who are anxious about seeing the dentist. His bedside manner after surgery with little kids are worth a mention also, leaving parents reassured. Definitely recommend.
Adelaide Paediatric Dentistry is a practice specialising in dentistry for infants, children, adolescents and those with special needs. We are committed in providing comprehensive oral care in all aspects of paediatric dentistry including management of complex dental conditions, dental treatment for those with medical conditions and special needs, dental trauma, oral surgery, dental caries and children and adolescents who are anxious about dentistry. We are committed to providing the very best of specialised care for your child or children in a caring, trusting and enjoyable environment. We take pride in delivering an exceptionally high standard of dental care for each and every child from the first moment you make contact with us and throughout your time with us. We aim to provide a level of care that will allow your child or children to have the most successful future path of oral health.
ADDRESS: 72 Fullarton Rd, Norwood SA 5067, Australia
PHONE: +61 8 7231 1703
OPEN HOURS: 9:30am–5pm
SERVICE TYPES: 
Child Psychology

Mental Health Social Work

Play Therapy

Family Therapy

Psychology

Child and Adolescent Psychiatry
AVG. GOOGLE REVIEWS:  4.3/5 of 6 (As of June 2021)

A lovely & welcoming clinic. Amelia Murdoch is fantastic!
DESCRIPTION:
We are an Adelaide-based practice committed to providing the highest standard of treatment and service for children, adolescents and their families requiring psychiatric and psychological care. Psychologists undertake an undergraduate degree in university, which provides training in research, statistics and science. After completing a psychology degree people decide if they would like to have further training to work as a clinical psychologist who sees patients for help with emotional distress. This training is at least 3 more years at university. It involves research and work-based placements and assessments. Psychologists are then qualified to provide psychological therapy for patients. Psychologists have two years of ongoing mentor type sessions to be registered as a clinical psychologist.
ADDRESS: Medical Centre, Ground Floor, Suite 10/1 Kermode St, North Adelaide SA 5006, Australia
PHONE: +61 499 919 968
OPEN HOURS: 9am–5pm
SERVICE TYPES: 
Laparoscopic Pyeloplasty Procedure for PUJ Obstruction

Mitrofanoff Procedure

Ureteric Reimplantation Procedure

Neurogenic Bladder

Bladder Exstrophy

Urinary Incontinence

Uroflowmetry Studies

Hypospadias Reconstructive Procedures

Procedure / Complex Hypospadias Management

Undescended Testicles

Inguinal (Groin) Anomalies

Umbilical Anomalies 

Foreskin Issues

Bowel Diseases

Constipation

Gall Bladder Diseases

Appendicitis

Skin and Subcutaneous Anomalies  – Pilonidal Disease

Thyroglossal Duct Cysts

Ingrown Toenails

Neonatal Emergencies

Antenatal Counselling to Families with Foetal Anomalies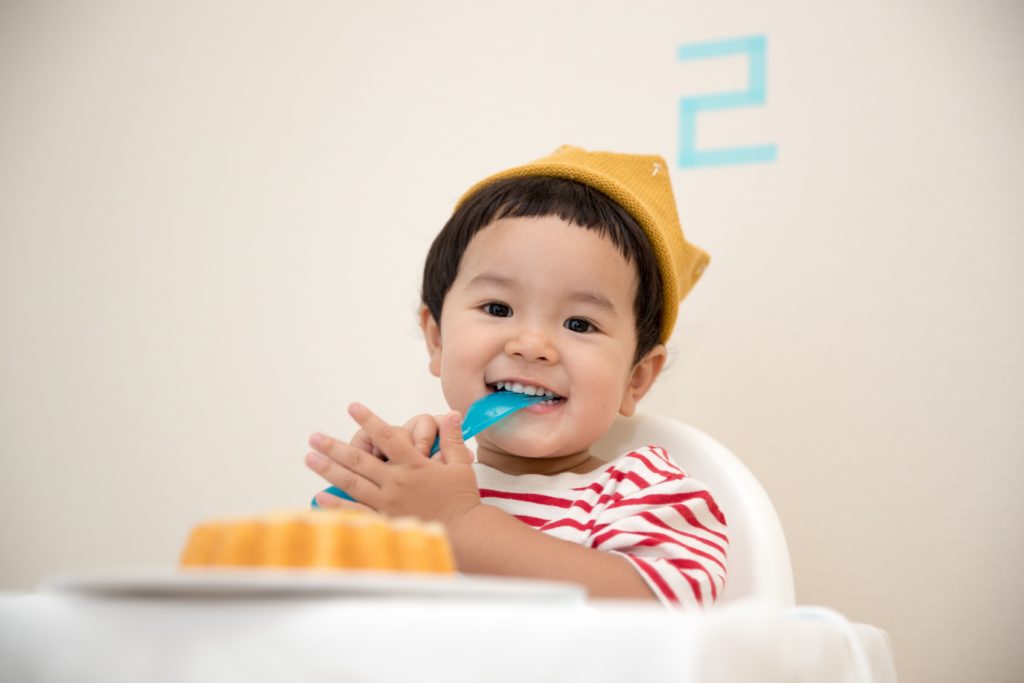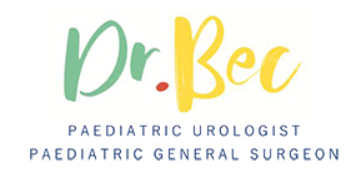 DESCRIPTION:
Dr Bec is a Paediatric Urologist and Paediatric General Surgeon specialising in the management and treatment of paediatric surgical conditions. She has a special interest in urological reconstructive surgery, neonatal emergencies and minimal access (laparoscopic) surgery. Dr Bec is the Director of Paediatric Trauma at the Women's and Children's Hospital and in addition she is also part of the hospital Burns Unit, Paediatric Surgical Unit, Urology Department and heavily involved in cancer surgery for children. She is affiliated with the University of Adelaide, is active in Surgical Education holding roles in the Royal Australasian College of Surgeons, sits on a number of committees and holds several advisory positions.
13. Paediatric Dental Care
ADDRESS: 231 Kensington Rd, Kensington SA 5068, Australia
OPEN HOURS: 9am–5pm
PHONE: +61 8 8232 0222
SERVICE TYPES: Children Dental Care
AVG. GOOGLE REVIEWS: 5/5 of 1 (As of June 2021)

My son sees Dr Alice here for treatment. Very nice place.
DESCRIPTION:

At Paediatric Dental Care, we provide comprehensive dental care for children of all ages, including children and adolescents with special health care needs.  As a specialist team, we are committed to providing comprehensive and up-to-date care for our patients in a timely manner. At Paediatric Dental Care we believe that a child's first dental experiences are crucial in setting them on the road to a lifetime of dental health. Our goal is to create Smiles for Life. We aim to provide quality dental care in a caring, friendly environment. We want our patients to feel confident and happy to the visit the dentist and, when they are ready to leave Paediatric Dental Care, they understand the importance of maintaining their dental health for the rest of their lives.
ADDRESS: 2/13 Finniss St, Marion SA 5043, Australia
PHONE: +61 8 8377 1513
OPEN HOURS: 8:30am–5pm
SERVICE TYPES: Pediatric Dentist

DESCRIPTION:
As a Specialist Practice we are able to look after all your child's needs in a friendly and caring environment. Our staff are specially trained to care for complex medical problems or a physical/intellectual disability.We are here to support you and your child and to achieve the best possible outcome caring for their teeth. It is important to treat decayed teeth but also very important to prevent further decay. We will discuss diet and tooth brushing and other preventive measures with you and your child. Happy gas is especially good for children who suffer anxiety. It makes them relaxed and happy. This helps them overcome their anxiety and makes dental treatment possible.
15. Lively Eaters Feeding Services
ADDRESS: 196 Payneham Rd, Evandale SA 5069, Australia
PHONE: +61 8 7226 6395
OPEN HOURS: 9am–5pm
SERVICE TYPES: Feeding Therapy
AVG. GOOGLE REVIEWS: 4.3/5 of 10 reviews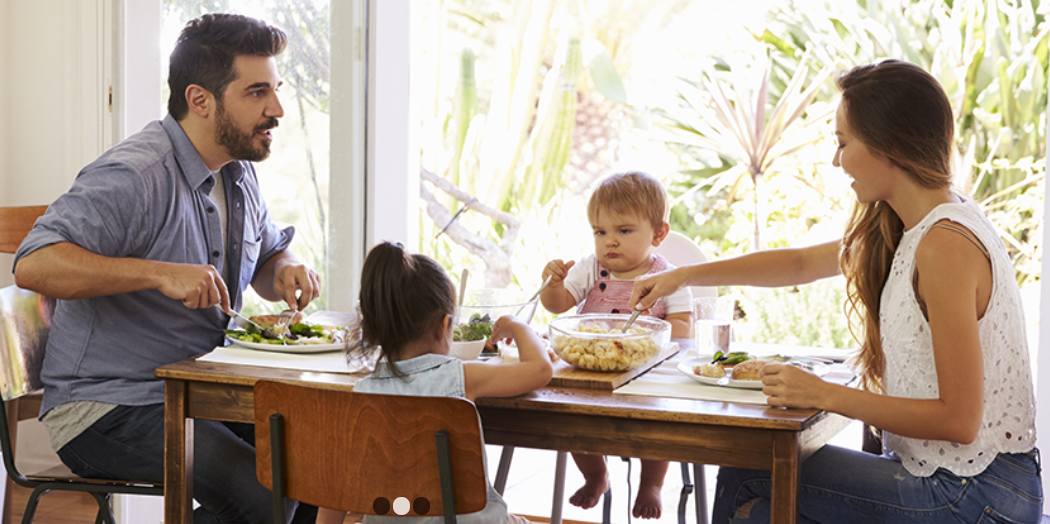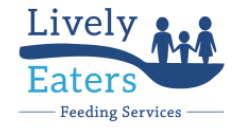 I would probably be lost if I didn't decide to contact Lively Eaters! My son was naso-gastric tube fed from birth until 18 months old, taking nothing at all orally and suffering oral and facial aversions from medical trauma. For 18 months I thought that it would be nearly impossible to get him to eat, and I did a year of personal research including phoning some experts in America, not knowing that we had experts in Adelaide!
Emily and her team were just amazing! They are all so knowledgeable in child feeding issues and very professional in their safe delivery of an effective rapid wean program. They became part of our lives for a week and my boy successfully and permanently came off of his tube and became an eater. 12 months on and he is going from strength to strength. We're thankful every day for the removal of the tube, it has given him better quality of life and more confidence and I know he'll thrive later on because we acted at the right time!
DESCRIPTION:
Lively Eaters unique multi-disciplinary feeding therapy approach encompasses nutrition, sensory preferences, oral motor skill, family emotional support and mealtime strategies which are individually tailored to each family we support. Our experienced therapists are committed to helping children and families to understand what makes a successful mealtime.
Whether your child has a diagnosed feeding or swallowing disorder, you notice your child is a very fussy eater or mealtimes are causing a significant level of stress for you and your family, Lively Eaters is able to help.
ADDRESS: 9 Walters St, Tea Tree Gully SA 5091, Australia
PHONE: +61 8 8264 2311
OPEN HOURS: 9am–5pm
SERVICE TYPES: 
Consult Duration

Medicare Consults

Private Consults

Hypnosis

Assessments
AVG. GOOGLE REVIEWS:  4/5 of 4 reviews (As of June 2021)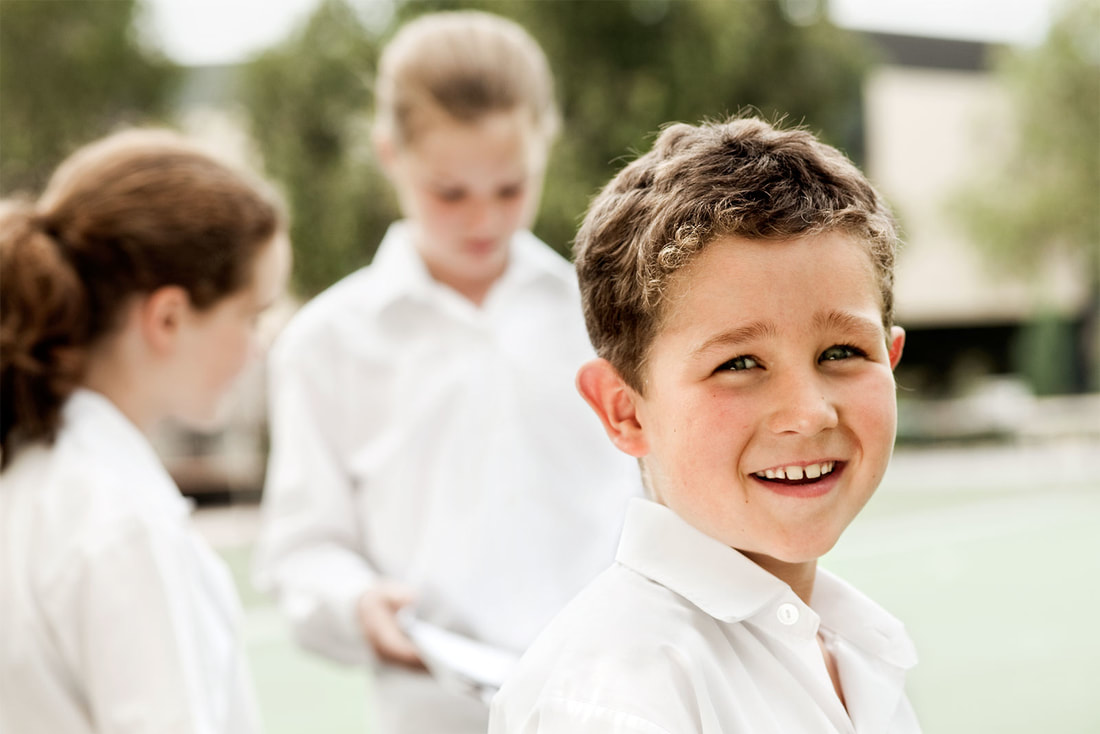 Lovely rooms and professional staff
DESCRIPTION:
Simon is the Principal Psychologist at OK  Psychology (Optimistic Kids and North Eastern Psychological Services). Simon holds a Masters Degree in Psychology. He is a registered psychologist (1996) and a Member of the Clinical College of the Australian Psychological Society. Simon has been in private practice since 1998. He has experience in working with all age groups and most psychological issues. In 2001 he trained with Martin Seligman's team in Philadelphia, and then ran the Penn Resilience Program in South Australia until 2010. Since then he has written three resilience programs for Junior School, Middle School and New Arrivals that are used in schools and at OK Psychology. He has written and delivered mental toughness programs for the Port Adelaide Power Football Club Community Department, and taught these to Defence Force Families and school students with the assistance of the players and Russell Ebert. He has also written materials for the Power Community Youth Program. Simon's most recent focus is in the assessment, treatment and prevention of internet gaming, social media and device addiction in children, adolescents and families.
17. Family Time Australia
ADDRESS: 398 Payneham Rd, Glynde SA 5070, Australia
PHONE: +61 8 7221 2322
OPEN HOURS: 8am–6pm
SERVICE TYPES: 
Occupational Therapy

Speech Therapy

Psychosocial Therapy

Nutritional Therapy
AVG. GOOGLE REVIEWS: 3.9/5 of 15 (As of June 2021)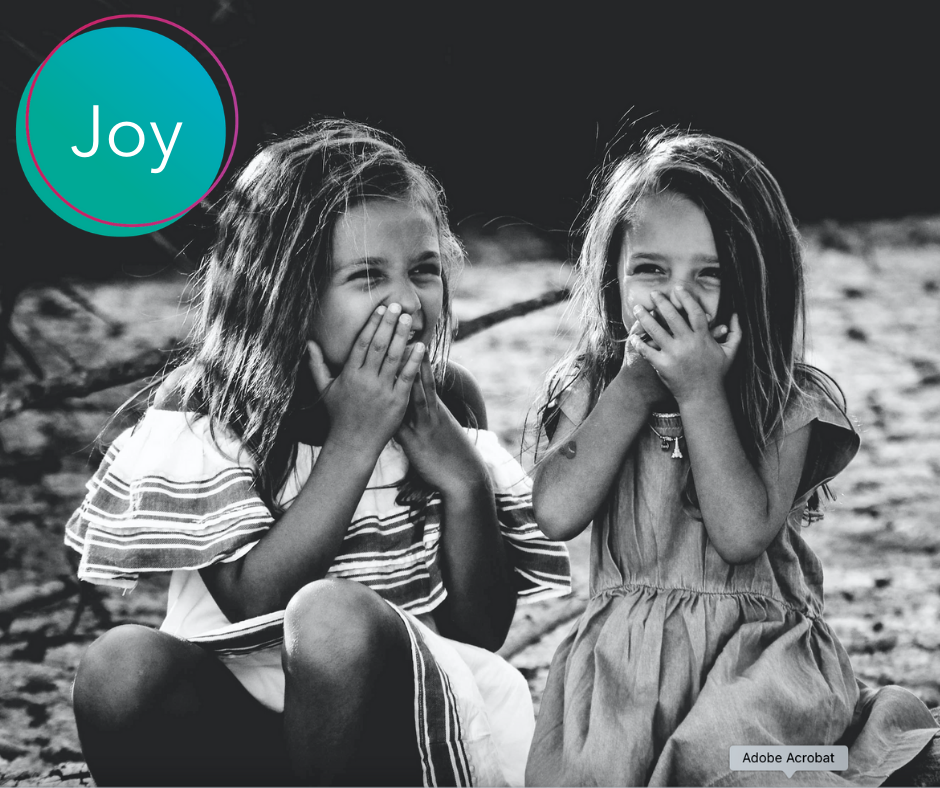 Amazing place to work! Best team I've met. Helping children and families as best as they can.
DESCRIPTION:
Family Time Australia will eliminate fragmentation of therapeutic services. This will ensure best outcomes for children with developmental or learning delays through the provision of cost effective transdisciplinary solutions by specialised, highly trained teams for families and their children. Paediatric Occupational Therapy promotes development and stimulates learning in children, assisting them to be more meaningfully involved in the world around them.
By helping children participate in everyday activities and assisting them develop/strengthen their skill set to support learning, play and relationship building enables confidence and independence to perform life skills.
18. Adelaide City Dental Care
ADDRESS: 1/25 King William St, Adelaide SA 5000, Australiaa
PHONE: +61 8 8212 3880
OPEN HOURS: 8:30am–5pm
SERVICE TYPES: Family Dental Service
AVG. GOOGLE REVIEWS: 5/5 of 63 (As of June 2021)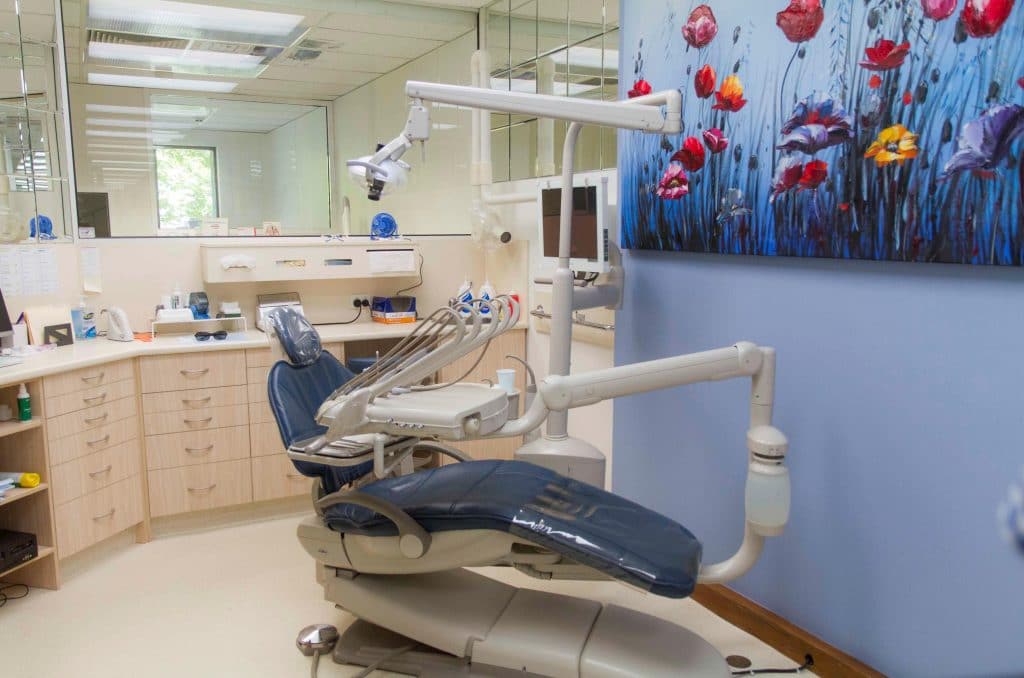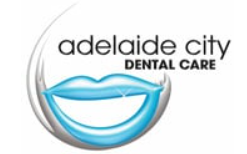 Always friendly, helpful & professional staff. Consistent excellent patient care. That's why I keep coming back & making the trip to the city practice.
Description:
We as a team, pride ourselves in providing each and every one of our patients with the finest care, services and treatment. We endeavour to make all treatment as smooth and effortless as possible which helps even the most nervous patients to feel relaxed and at ease when visiting us. Dr Michelle Stone is a caring and gentle dental professional with a dedication to restoring patients' confidence, function and comfort through improving oral health. Dr Stone has spent her career caring for patients as if they are members of her own family. This ensures patients receive optimal treatment, care, empathy and respect which are the core values of our practice.
19. Adelaide Night And Day Family Therapy
ADDRESS: 5 Brighton Rd, Glenelg South SA 5045, Australia
PHONE: +61 8 8351 6664
OPEN HOURS: 9am–9pm
SERVICE TYPES: Therapy Services
AVG. GOOGLE REVIEWS:  5/5 of 1 (As of June 2021)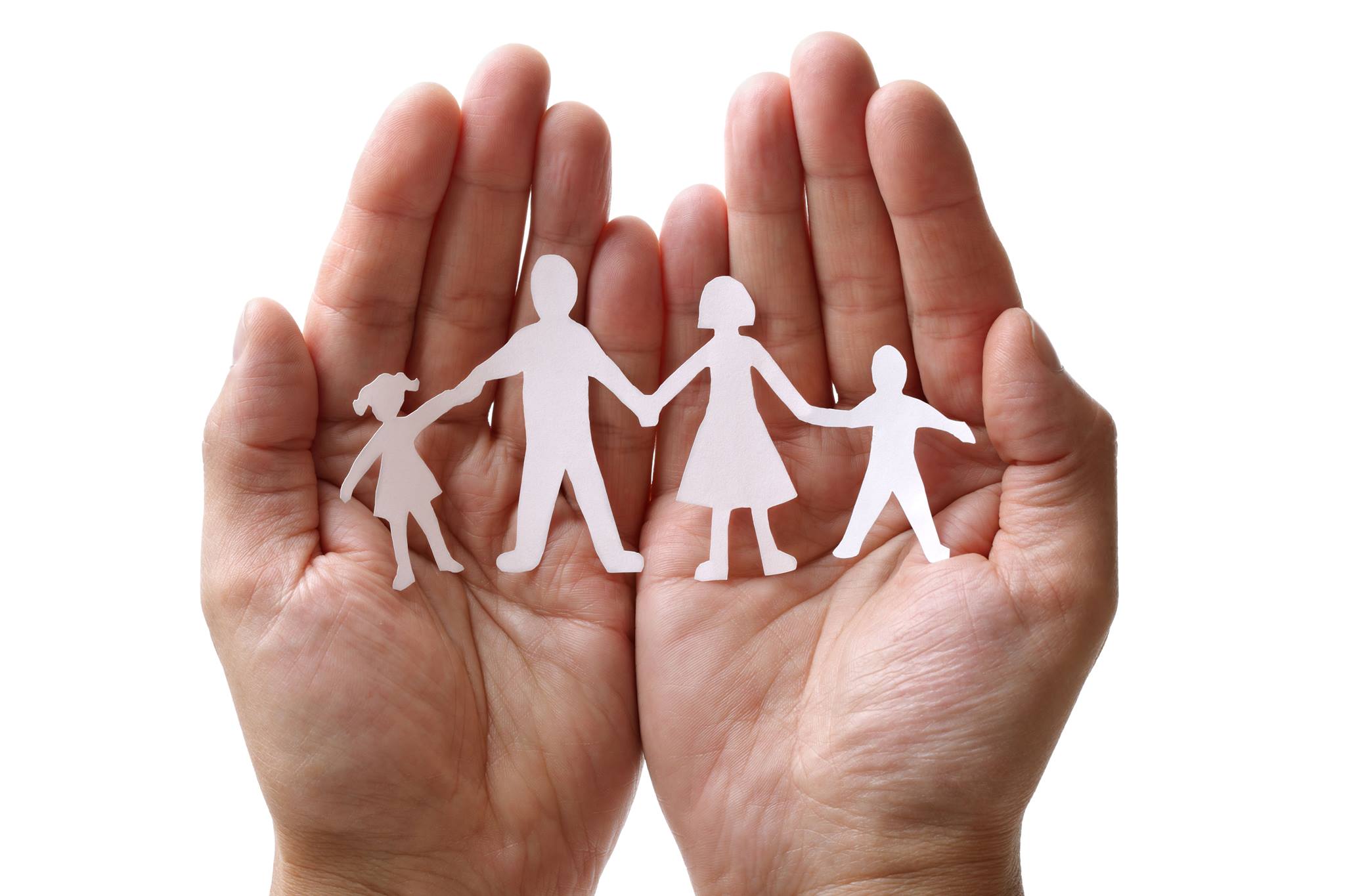 Brilliant place amazing counsel helped me and my husband immensely !
DESCRIPTION:
Family therapy, occupational therapy, counselling, mediation available for a wide range of relationship, emotional, mental health and behavioural difficulties.  We provide a comfortable atmosphere in which individuals can feel safe to talk openly, be heard, respected, understood and offered sound practical solutions to your personal, family or business difficulties. Brett is a family and systemic therapist with a wide range of clinical and professional knowledge and skill. He works with whole families and complex systems. He has particular expertise in therapy with fractured and fragmented families, co-parenting after separation and working with problems in the context of education, health, business and other service delivery systems.
20. Paediatric, Perinatal & Adult Therapy Centre
ADDRESS: 105 Tusmore Ave, Tusmore SA 5065, Australia
PHONE:  +61 8 7228 5363
OPEN HOURS: 9am–5pm
SERVICE TYPES: Psychologist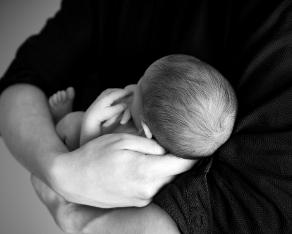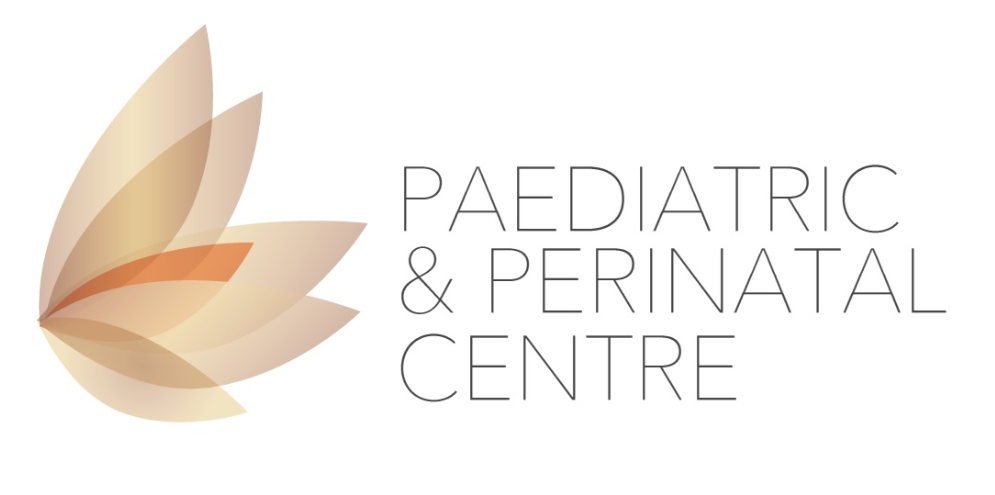 Description:
Dr. Nicole Williams is a Clinical Psychologist. The title "Clinical" indicates completion of a Master of Clinical Psychology degree. Nicole has also completed a PhD in Clinical Psychology and is co-director of the Centre. Nicole has worked in community mental health, children's welfare, early childhood, child and family health, and with both children and adults in private practice. Nicole works with people of all stages of life with wide ranging concerns. Nicole works with effective, evidence based strategies to partner with clients to enact change. However, she draws upon a wide range of therapeutic stances in order to provide individual clients with services that suit their particular needs and preferences. Nicole's area of particular special interest is the perinatal period (pre- and postnatal), early childhood and parenting. She has worked with many families with very young children regarding behavioural, relationship, attachment and mental health concerns, including postnatal depression and postnatal anxiety. Nicole utilises cognitive behavioural therapy, mindfulness and Eye Movement Desensitisation Reprocessing (EMDR) with clients experiencing fear and uncertainty regarding their pregnancy and/or birth, or who have had a traumatic birth experience previously are assisted by therapy.
With this information, you can easily find the best paediatric clinic near you. Contact them today to know their paedia services ahead!