The excitement of Having
Babies Photos
It has not been long since you were anticipating your baby's arrival--feeling their tiny flutters inside your tummy and imagining what they would look like. Finally, you can now see and hold your bundle of joy in your arms. Everything may seem unreal right now, yet you always find yourself swooning over them. We bet that you can barely take your eyes off of them and feel like you will never get enough of them!
Baby Photography
at Home
Newborn baby photoshoot? Your child's first few months are so precious, yet so fleeting. As much as you want your beloved to stay a little for a bit longer, time flies by, and they grow up nonetheless. Hence, freeze every precious moment with your mini-me by capturing these. Having photographs of these brief flashes not only allows you to revisit these in the future but to share these priceless bits with distant families and friends as well.
Having a professional photoshoot might not be the best choice for every parent due to complicated schedules, health concerns, and other reasons. Moreover, because of COVID-19, everyone is expected to minimize physical contact, especially with people from outside our household. Hence, hiring a photographer is not ideal. Fortunately, having a do-it-yourself newborn photoshoot in the comforts of your home can do the trick! To get you started, we have prepared several tips to make capturing beautiful shots of your newborn effortless and stress-free for you!
Home
Photoshoot for Baby
Tips :
Newborn photography at home is really nice so we will give you the newborn photography ideas at home so you will have amazing newborn baby pictures. So check it out below the newborn photoshoot ideas!
Work on the Perfect Timing
With almost everything in life, timing is everything. Deciding on newborn photo ideas and when to take baby photos depends on your goal. Most professional photographers say that the best is within the first two weeks, which is the rule of thumb if you prefer baby pics of a sleeping, wrinkly baby. At this period, they are in their most behaved state, making the shoot easier. However, if you want to capture more movement, eye contact, and personality, taking photographs within the first two months is more suitable.
Prioritize Your Little One's Safety
When you see newborn photographs, you might get giddy and want to imitate incredible newborn poses that appeal to you. Posing your baby and styling the perfect frame for a diy newborn photos, is not always as safe and uncomplicated as you thought it would be! Keeping your baby secured is, without a doubt, the most important rule. Hence, go for natural poses and make sure their head is always supported. Also, never leave your little one unattended by asking for a helping hand, especially when using props that could break or tip over anytime. Furthermore, make sure your device is strapped just in case it slips from your grasp!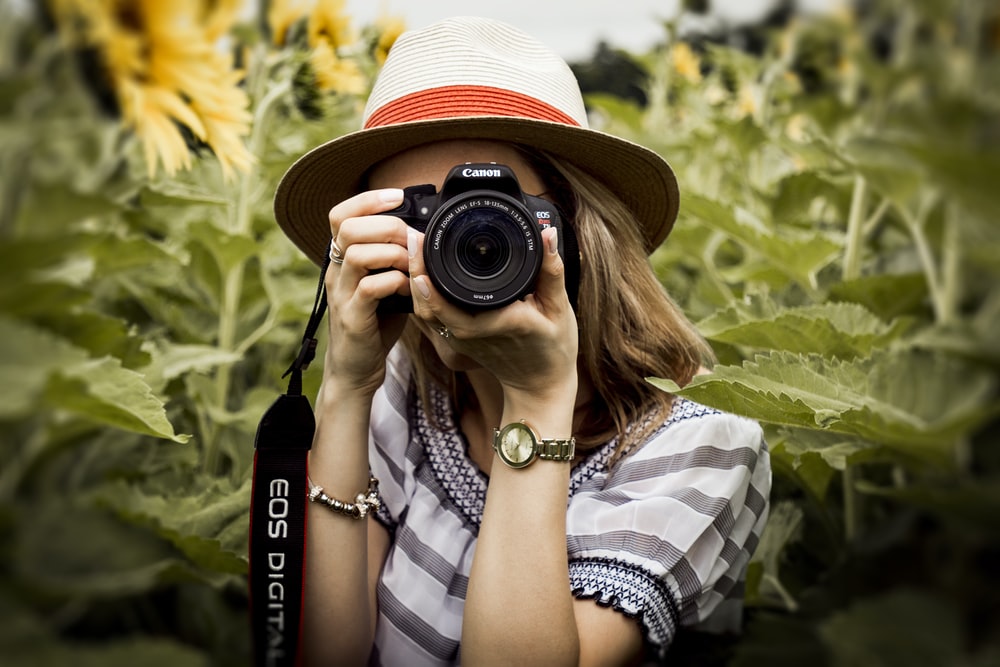 Utilise the Natural Light
Babies pics look good when they look natural. Professional photographers agree that lighting can make or break a portrait. Overhead artificial light may cast weird shadows and make colours look unnatural. Hence, for a glowy and dramatic shot, choose a room that offers the most amount of sunlight in your house. Equally important is to time your session when it is not harsh: in the early morning or during the golden hour. Furthermore, let the natural light hit your baby's face at a 45-degree angle for soft shadows and perfect highlights.
Emphasise the Small Details
Do not forget to capture the magical close-ups of your little one's tiny fingers and toes, cute eyes and eyelashes, rosy lips, and wrinkly chin to achieve baby pics cute. You can also go for the hair, belly button, and fuzzy shoulders. Every detail is significant, especially those that show their uniqueness such as birthmarks for baby photo ideas. Your baby's body changes so fast as they grow. Capturing these minute features amid the swift transitions is a great way to preserve these, so you can always look back and see how much they have grown. The shots can even serve as "before" photographs if you want to recreate "after" versions in the future! Pro tip: use a macro lens or a special camera feature to achieve excellent shots with a blurred background.
Experiment with Various Angles and Perspectives
As they take a shot, most people keep the camera to their eye level while pointing it down to their subject in baby photo shoots. However, this is not quite the best way to baby photoshoot, especially if the person or object of focus is not on an elevated surface. Follow the experimental technique to capture various shots out of a single pose. Through this, you might even catch powerful and on-point images that may surprise you! Get eye level to your baby and try the birds-eye view!
Choose the Right Kinds of Props
To make sure your baby shines and stands out on every frame of newborn pictures, pick outfits and elements with neutral colours. You can also choose those with light tones since these reflect light instead of absorbing it. More importantly, get in the picture. There are no better props than mum and dad! Such photographs will not only be a priceless memento but taking shots with the family may even serve as a tradition in a growing home!